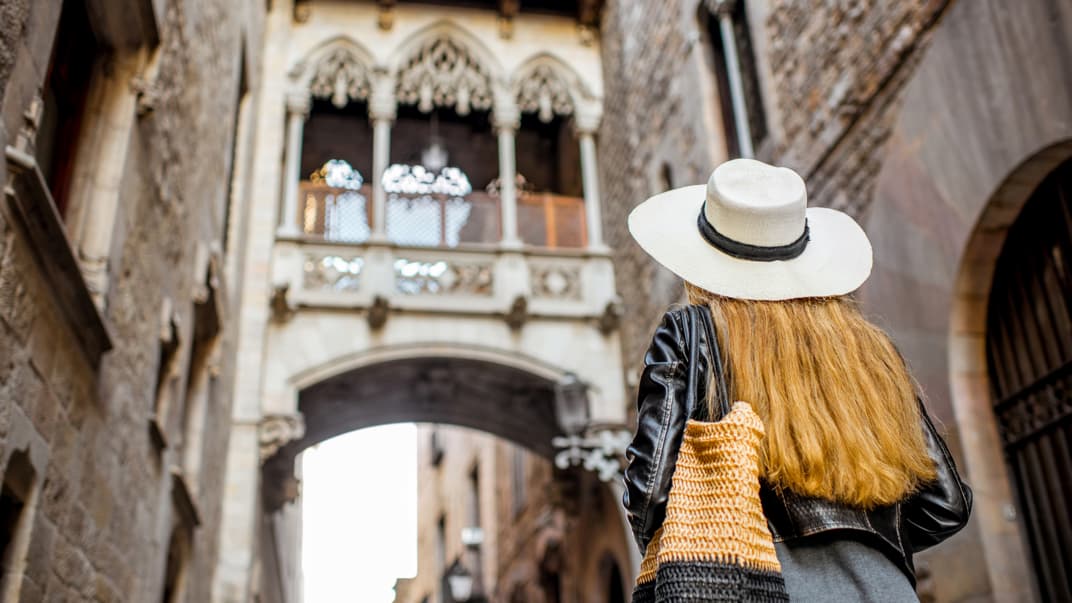 Student's guide: study in Barcelona
Loca Barcelona brings you a student's guide to study in Barcelona because we know that making the choice to leave your hometown to study can be the most exciting and scary things in your life. Barcelona is probably one of the best places for students to study in or do an exchange in. Sunny beaches, amazing culture and good food are all words that could be used to describe this amazing city.
Before you pack your bags, you will find below all you need to know about studying in Barcelona. From what to expect to the lifestyle and the monthly budget, we've got all the inside scoop! So when you arrive to Barcelona, you won't have to worry about nothing and enjoy the city. 
Why study in Barcelona?
This is probably one of the most obvious, simple questions. There are universities, study programs, the city is amazing, there are countless reasons why you should study or do an Erasmus in Barcelona. In Barcelona, you will find some very famous school such as ESADE Barcelona among others. 
When doing an Erasmus in Barcelona or generally when moving to Barcelona to study at university, rarely you get a student's guide to study in Barcelona. On the other hand, you will feel inspired by the Mediterranean lifestyle that Barcelona transpires. With the multicultural vibe, the fiestas, you have got yourself the recipe for the best city to live and study in. Not to mention the amazing weather, living here is being able to go to the beach every day.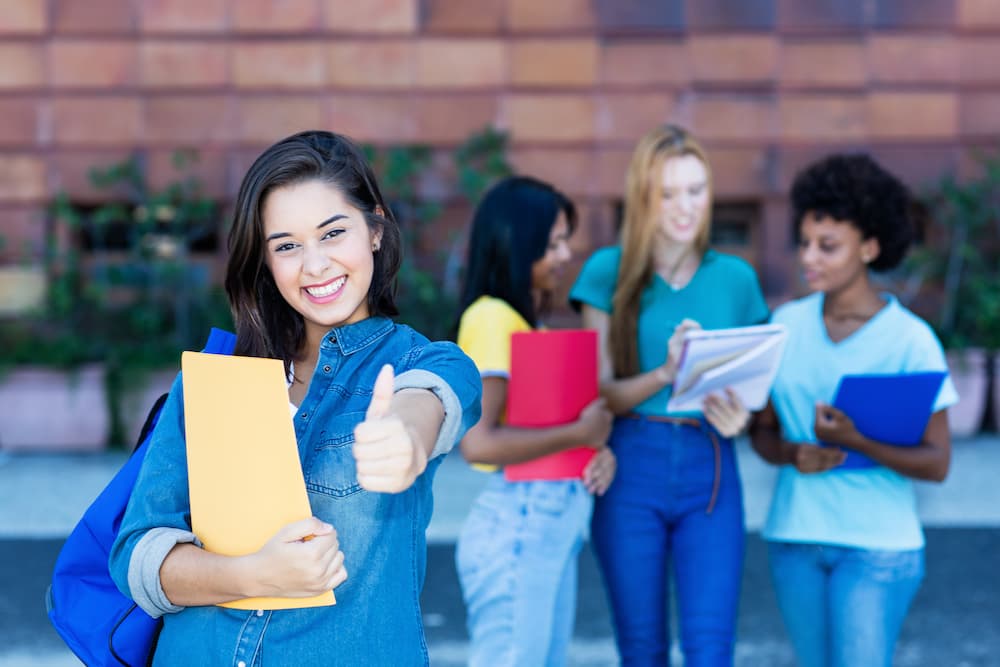 There is also a very present international culture in Barcelona that is particularly embedded in the city's foods cape. Food lovers beware, from tapas to renown restaurants, open markets and pop up venues, world cuisines are most certainly represented in Barcelona. 
Likewise, by doing an Erasmus in Barcelona or studying here at university, you are exposing yourself to great career opportunities. Indeed, the city has strong industries as industrial design, manufacturing, arts, tourism and new technologies. There are numerous large multinationals that have their headquarters in Barcelona and thus the city is rich in employment opportunities.  If you are looking to find a job during your studies, we invite you to read our guide on how to find a job if you are an expat our article on  great jobs for English speakers in Barcelona.
What to expect when studying in Barcelona? 
Barcelona is an international place where all languages cohabit together in harmony, making the city a good place to live. An important element to keep in mind when doing an Erasmus in a Barcelona is that the official language is Catalan. Although, local do speak Spanish fluently and most times know some English, so you won't have any problems speaking with them. 
If you want to meet people, there are a multitude of events to meet fellow students or expats. You can search for events on an app like Meetup or check the events' page of your host institution. The city is full of life and friendly people, you will live an absolutely amazing Erasmus experience in Barcelona.
Keep in mind that everywhere around the world, the culture is different and therefore habits will be too. For example, in Barcelona, tend to close at lunchtime, and you will eat dinner later than in countries. During your Erasmus in Barcelona, customs in class might also be very different from the one in your home country. If you have any doubt, you can ask a local, they are very friendly and will explain to you how their culture works. 
Moreover, when going on an Erasmus to Barcelona, get ready to have Catalan Modernism blow your mind. The city has probably some of the most beautiful buildings in the world in terms of architecture. Some of the most famous landmarks are Sagrada Família, la Casa Battlò or even Park Güell. 
Get to know about the best neighbourhoods perfect for students on our website.
How to study in Barcelona?
If you want to do an Erasmus in Barcelona, the first thing to do would probably be to email see what Erasmus choices are available. You can also contact the university you would like to study to see the requirements to enter. There are great programs from a range of disciples that you can find in the city. For example, ESADE Barcelona is a great place to study if you are interested in business, marketing or finance. 
Keep in mind, that you might require a visa to study and that depends on your nationality. You might have access to funding or study grants depending on your country of origin. We recommend you checking your eligibility, as each part of the world has different rules in that regard.
Is it expensive to study in Barcelona?
As Barcelona is an expensive city, you most certainly will be spending more than in other places but don't worry, in the student's guide to study in Barcelona there are some tips that would help you. Nevertheless, it still remains relatively affordable and most definitely cheaper than cities like London or Paris. It's relatively higher prices are mostly due to Barcelona's tourism popularity and its importance as an administrative and technological hub. Yet, it remains an exceptional place to go on an Erasmus or study in. 
As a student, you can expect to spend between 770€ and 1300€ per month. For example: a meal at a restaurant will cost around 12€ and a club entrance between 10€-30€ depending on where you go. The good news is that you can get discounts with your student ID.
In terms of transports, the metro is probably the easiest way to get around the city. You can purchase a ticket that works for metro, trams, buses and trains in Barcelona. A single ticket will cost 2,40€, a 10-journey pass for 11,35€ and a monthly pass for 40€. Other transportation methods are perhaps more pricy are the Barcelona public bike system called Bicing and taxis.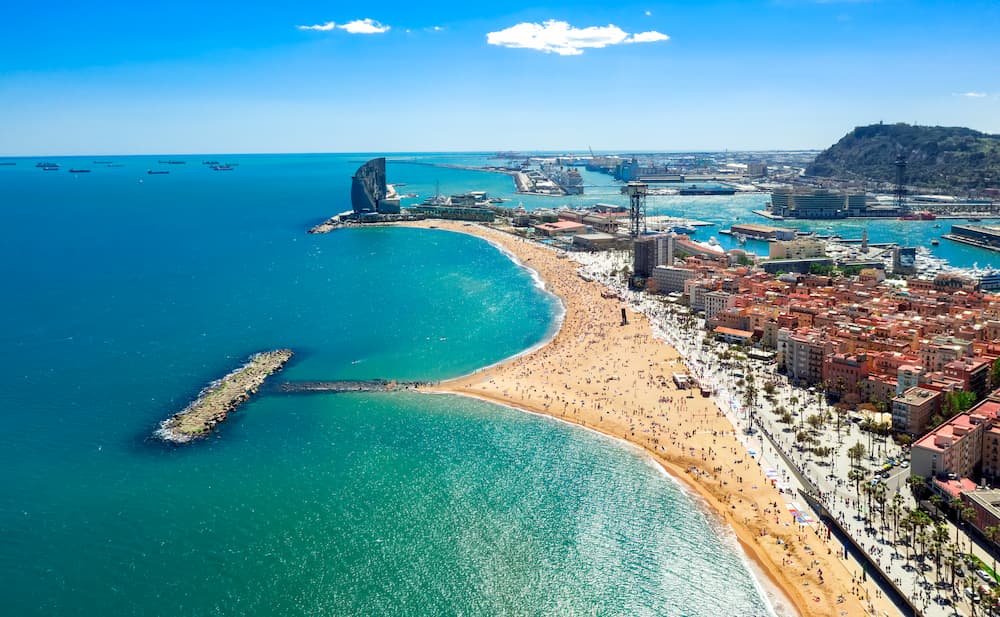 What might make a big difference is the cost of your accommodation in Barcelona, and this city has cheap flats. Our team at LOCA BARCELONA is specialized in the rental of apartment in and can help you find your home. We have a wide offer of affordable short term and long term rentals, you can take a look at our website.
How to find a flat in Barcelona?
Finding an apartment in Barcelona can be a complicated task, especially if you are doing this from other country. This is why, at LOCA BARCELONA, we have specialized in apartments sales and rentals in Barcelona. Our multilingual and customer -oriented team will assist you through the whole rental process and support you. 
We offer different types of tenancies:
Tourist rentals (from 3 days),
Short term rentals (31 days to 11 months)
Long term rentals (up to 5 to 7 years).
If your university or institution is one of our partners, you will have certain benefits by renting with us. For example, you are an ESADE student, we can help you find a flat to rent near the campus location.
The booking process for an apartment is very simple. Once you found an apartment that, you can contact us by message, contact form that appears in the web. Our team will get to you as soon as possible regarding the next booking steps. We can organize an in person/online viewing or directly make the reservation.
We hope you have found this student's guide to study in Barcelona useful, and you dare to make a decision.