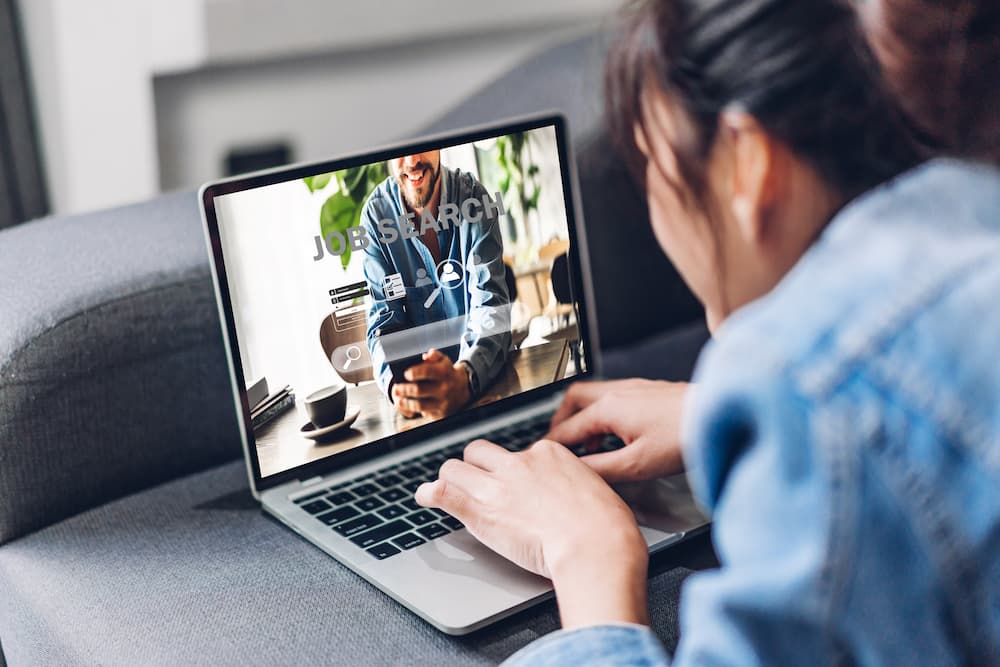 Good jobs in Barcelona for english speakers
While it is certain that being an English speaker has its advantages.  When moving abroad in a city like Barcelona and looking for a job in Spain, not speaking the local language definitely bring some barriers.  This is why LOCA BARCELONA bring you a list of good jobs in Barcelona for English speakers. The most required and usual languages in Barcelona are: Catalan, Spanish and English.
Thanks to tourism industry and the use of English worldwide, there exist some opportunities for English speakers in the city. LOCA BARCELONA has compiled for you 5 types of jobs that offer great prospects for English speakers looking to find a job in Spain. 
Language teacher
If you enjoy teaching or would like to help others learn English, becoming an English teacher might be the perfect opportunity for you. While many people do speak English in Barcelona, there is a growing demand for English teachers in Spain.
From head teacher to private tutor to classroom assistant, you can find all these offers on job listing websites. If you feel bold, you can also directly contact the company that interests you.  
If you already have a university degree, you can also apply to Spanish Ministry of Education's Language Assistant program where you will be able to work in preschools, primary schools, high schools, etc. The contract is renewable, and you should apply early if interested, as the program is very popular in Barcelona. 
If you don't have any teaching qualification, there exist courses that you can follow to become a language teacher. One of the most popular centers is the Oxford TEFL – Teacher Training among other schools in the city. 
Au pair
Working as a nanny might be a great way to find a job in Spain for you.  There are many families where the parents do speak English, but they want their children to pick up the language too. It is very easy to find an au pair employment agency in Spain. 
Yet, choose wisely your placement, as you want to make sure your experience is as pleasant as possible. You can find job in platforms or through word of mouth. If you like to take care of children's, this will be a good job here in Barcelona for an English speaker.
Translator and interpreter
If you speak other languages than English, you may be able to find a job in Spain as a translator or an interpreter. Even more so if you speak Spanish or even Catalan in the case of Barcelona. 
There are multiple prospects in large and small companies for freelancers. Keep in mind that depending on your nationality, you might need to fulfil specific visa requirements to be eligible to work in Spain. We recommend you checking the government's official website for further country specific requirements. This is one of the most requested jobs in Barcelona for English speakers, so take a look in this sector.
Copywriter and sales
Even in Spain, native English speakers with writing skills are in demand. Have a browse on LinkedIn and you will see that there is a multitude of opportunities for English-speaking copywriters.
Likewise, Barcelona has a lot of opportunities for English speakers in sales and marketing in multinational companies in Barcelona. Such job offers are particularly abundant in Barcelona, especially as there is a large expat population in Spain. If you are a student, there will also opportunities of internship in various sectors.
Hospitality
At last, thanks to Barcelona's notoriety as a tourist destination, the city is the perfect place to find a job in Spain in hospitality. In summer when tourists came to the city, the demand of English speakers increase a lot.  As we all know, Barcelona has more tourists per year, even more than Madrid, so they required more English speakers to jobs. 
You can also work as chef, barmaid/man, waiter or even sometimes managerial positions. In any case, the more languages you speak, the easier it might be to get a job offer in Barcelona.
Whether you prefer a job in a restaurant, bar, etc. You should be able to find some opportunities online. Keep in mind that many of these jobs are usually in job platforms.  
For seasonal jobs such as waitressing in hospitality, the average hourly rate is usually €5 an hour. 
If you are looking for more advice on how to find a job in Barcelona, we recommend you reading our expat guide on how to successfully secure a job offer in Spain and more specifically in Barcelona where we detail all the different steps it might entail.   
Did you find this article useful?