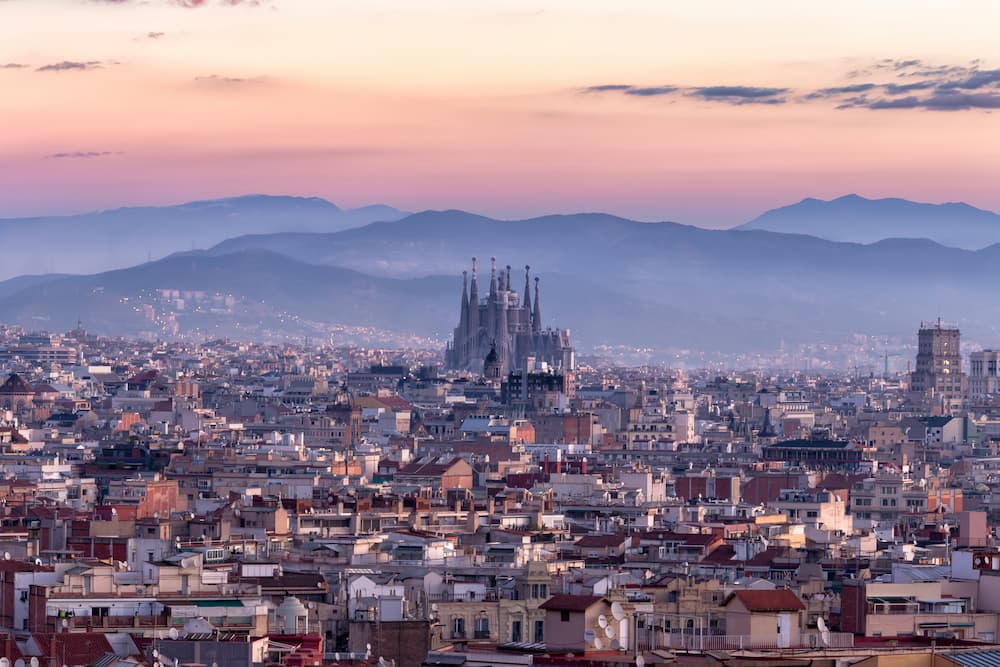 Move to Barcelona: the best place to live in
Why you need to move to Barcelona, easy question, because it´s the best place to live in. Its ranked as one of the best cities of the world to live in in terms of quality of life. Living in Barcelona is like moving to a life size postcard with endless opportunities of things to do. However, moving somewhere new can be challenging. Whether you are entertaining the idea of moving to Barcelona or are in the process of moving to Barcelona, taking that step is usually very scary and represents a major shift in someone's life. 
To help you make your decision or ease your move, we have listed for you 10 things you should know when you are move.
Why move to Barcelona?
There are countless reasons to move to Barcelona but one of the biggest reasons to is most definitely the weather. With moderate temperatures throughout the year, you may enjoy the city's 32 km of beach almost all year round. Actually, if you enjoy the beach, you could find an apartment on the seafront of Barcelona or nearby. If you work close to the beach, you can hit the beach during your lunch or in the weekends. This makes Barcelona one of the most wanted cities to move in and makes it the best place to live. 
This also contributes to the high level of quality of life of the city. This is also probably another of the main selling points living in Barcelona: the quality of life is amazing. Thanks to the city's resident diversity, Barcelona offers anything that you can think off. From music to art and theatrical performances, festivals and city tours, the cultural offering of the city is endless.  All of this wrapped up in a beautiful city's landscape scattered unique landmarks. 
How to find a job in Barcelona?
If you move to Barcelona, everyone its going to tell that its the best place to live in and that there are plenty of opportunities. Finding the right job in Barcelona for you, like in any other large city, might require time and patience. All and all, it really depends on the type of job you are looking for. For example, there is currently a high demand for highly-skilled workers and English speakers. 
Over the past few years, opportunities in new technologies and IT have been on the rise thanks to Barcelona's investment . Indeed, the growths of digital start-ups and initiatives are bringing significant opportunities. Likewise, the city is also known for its pharmaceuticals and agri-food industries as well as tourism. If you are interested in one of these sectors , we recommend you reading our expat guide.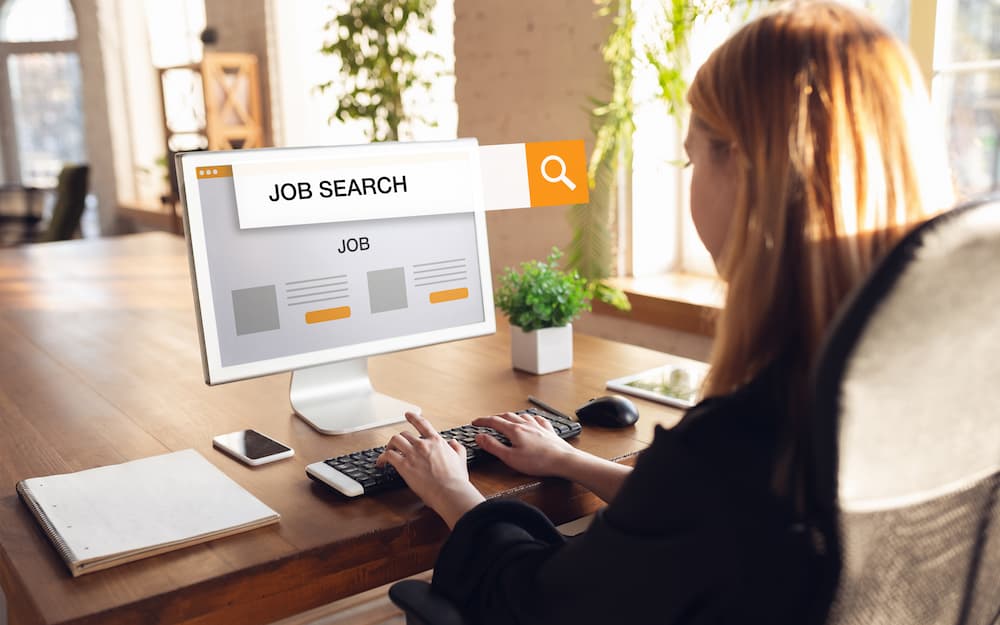 To search for a job, you can have a look at offers on platforms such as Glassdoor or the Spanish government's national job searching tool. Browsing on social media LinkedIn and assisting at networking events might also be good places to start.  It is important to keep in mind that it will be easier to find a job if you speak Spanish, there are opportunities for English speakers too. Have a look at our blog article on the top 5 jobs in Barcelona for English speakers. Depending in your nationality, you might need specific requirements such as visas to be eligible to work in Spain. Have a look at the Spanish government website to see your country specific requirements.
What paperwork do I need to move to Barcelona? 
The paperwork you will require to move to Barcelona will depend on your nationality. If you are an EU/EEA or Swiss citizen and are planning to stay in Barcelona for more than 3 months, you need to register with local authorities and apply for a NIE. However, you don't need a work permit. The process of getting a NIE appointment can be long, thus the fastest option is to use a. NIE expediter that will book for your all the appointments and help you fill in all of forms correctly for your residency process. 
On the other hand, for non-EU/EEA residents the process is more complex. First you will need to obtain a visa to live in Spain for longer than 90 days. There are also other types of visas such as work and student visas.
In any case, we recommend you checking out the official government website for updates.
What is the cost of living in Barcelona?
Barcelona is fairly cheap comparing to other cities, it is one of the most expensive cities in Spain to live in.  Your average cost of living in Barcelona will depend on your lifestyle and the size of your family. For example, for a single person, the monthly cost of groceries is between 150€ to 200€. In terms of salaries, while they tend to be lower in Spain compared to the rest of Europe, Barcelona has some of the highest wages in Spain. Also, keep in mind that the cost of living in Barcelona is also lower than most European cities.Apartment prices have increased, you will be able to find what you are looking for and so whether you are looking for apartment rentals or sales. The average price in Barcelona for a 1-bedroom apartment is 800-900€/month and for a 3 bedrooms apartment is 1.512,50€/month. 
Usually, the rental conditions will depend if the type of rental you are choosing is long term or short term. Indeed, for example, with a short term rental you will pay a provision on bills depending on the number of rooms while in a long term rental, charges are usually not included in the rent . Likewise, the deposit and agency fee will vary accordingly. Sharing a flat with friends might be a great solution for you if you are looking to cut costs on your rent when you move to Barcelona. 
When you move to Barcelona, which neighbourhood should i live?
When tou move to Barcelona, maybe a question gets into your mind, and its, choosing the best place to live in Barcelona, you have to think about the structure of the different neighbourhoods of Barcelona. Indeed, each has a very unique history and vibe.While some might be the best places to live in Barcelona for families, other might be better for students. For some help on how to find the best neighbourhood in Barcelona to live, we invite you to have a look at the city's different neighbourhoods on our website.



The type of apartment in Barcelona is also important to consider when choosing your neighbourhood. If you are looking for an apartment with mosaïque, you are more likely to find your match in Ciutat Vella or Eixample. Ciutat Vella is part of the historic town just like the El Raval and El Born. The Eixample is considered as one of the extensions of the city. Just like the neighbourhood of Barceloneta, these areas are fairly popular amongst tourists and expats. 
The neighbourhood of Gràcia on the other hand is a much quieter area and a local favourite. If you want a quiet trendy bohemian apartment, Gràcia might just be the right neighbourhood for you. It. Is also one of the best places to live in Barcelona for families. Sarria and Pedralbes, also known as the richest neighbourhoods of Barcelona are some of best places to live in, for families as they offer a schools and security. Les Corts and Sant Andreu are some of best places to live in Barcelona for families with a good school offering and they are among some of the more affordable areas in Barcelona.
For more details on the different neighbourhoods, have a look at our neighbourhoods FAQS on our website.
How to rent a flat when I move to Barcelona? 
There are platforms such as Idealista, that are the comun way to look for an apartment. These options are time consuming and stresfull .
This is why at LOCA BARCELONA, we have specialized in apartments sales and rentals in Barcelona. What makes our home finding service different is that our team is multilingual and customer satisfaction is at the core of our practices. We can assist you throughout the whole process of finding your apartment as well as provide you continuous support throughout your tenancy.With the experience and customer service we provide, you will definitely want to move to barcelona as soon as possible and in terms of days you are going to consider that is the best place to live in.
We offer different types of tenancies: tourist rentals (from 3 days), short term rentals (31 days to 11 months).Long term rentals (up to 5 to 7 years). You can take a look through our rental listings or you can contact us now specifying what you are looking for and we will get back to you shortly with a few apartment options. Besides rental services we also have a sales department where we can help you find your dream home. Likewise, we provide a renovation and decoration service among other services.
The booking process for an apartment is very simple: 
If it is a short term rental, once you've got your eyes set on an apartment, there are several ways to contact us: send us a message through the web, ask to be re-contacted, text us on WhatsApp. Once done, we will get back to you as soon as possible to explain the steps of the booking.  We can either organize a viewing of the apartment for you in person/online or we can directly make a reservation. Consult here the documents required to book a long term apartment rental.
For long term rental, the process is the same as for short term apartment rental. You need to book an apartment, then you will have to make a pre-reservation at the agency, and the owner make a decision. Once we have the owner's agreement, we take care of the final reservation, contract and key delivery details for you. Consult here the documents required to book a long term apartment rental.
For tourist rentals, you can contact us directly through our contact form. 
For further details and conditions please consult our dedicated website page.  
Its necesary to learn spanish when i move to Barcelona?
We absolutely recommend you to learn Spanish! Not only will it help you to find a job in Barcelona, but it will help you integrate yourself more easily. If you speak Catalan it might be even easier to find a job in Barcelona too. There are multiple ways you can start learning Spanish when moving to Barcelona. You can start your learning by using a language app such as Duolingo or Babble. You can also find a tandem language partner with who you will mutually exchange your language knowledge. Likewise, there are countless language school in Barcelona such as Don Quijote and Olé Spanish School in Barcelona. 
Is it easy to adjust to the culture and lifestyle?
If you move to Barcelona, it might take you a little while to adapt to your new life but definetly its the best place to live in when you fully adapt. Barcelona is an extremely diverse and friendly city. Thanks to its large international expats' communities, there are plenty of organized activities where you can meet fellow travellers. For example go to terraces or rooftops, or go to the beach and enjoy de weather. If you want to know the best rooftops in Barcelona, check our blog.
We recommend you involving in local events and make Spanish friends as it is important to have support if you have any problem. When adjusting, you should also always try to understand or at least know local practices.  The combination of both will make your experience of moving to Barcelona better and more fulfilling as well as exciting.If you are missing food from home, it should be easy to find a little slice of home in one of the city's countless restaurants. From Venezuelan arepas to authentic Mexican street tacos and French cuisine you can find everything in Barcelona. Bring your new friends along and share your amazing culture with them!
How easy is it to move around Barcelona? 
Barcelona benefits from a great public transport, making it easy to commute from one part of the city to another. This makes Barcelona the best place to live in.
The metro is probably the easiest method of transport, but the city also has trams, buses and trains. You can purchase a ticket for 2,40€, a 10-journey pass for 11,35€ or a monthly pass for 40€ that are valid for all of these transports. Other transportation methods in the city are the Barcelona public bike system called Bicing, a scooter service and taxis. You can also use the city's pedestrian walks to go from places to places. Its numerous ramblas and paseos make Barcelona a great city to stroll in. If you live close, you can most definitely go to work or university by foot for example. Barcelona also has a international airport named El Prat, making it easy for you to travel and discover the rest of Europe or go home to visit relatives. The city is also well connected by train and bus to the rest of Spain. 
How is healthcare in Barcelona?
Healthcare in Spain is excellent and is universal regardless of your legal status (see conditions). Barcelona is actually one of the most popular medical tourist destinations thanks to the city's renown facilities. One of the key selling point of healthcare is its reasonable pricing compared to most parts of the world. If you work in Barcelona and are contributing to the social security, you should be able to use the healthcare system.
With all this information we hope you move as soon as possible to Barcelona and tell all your friends that is the best place to live in.