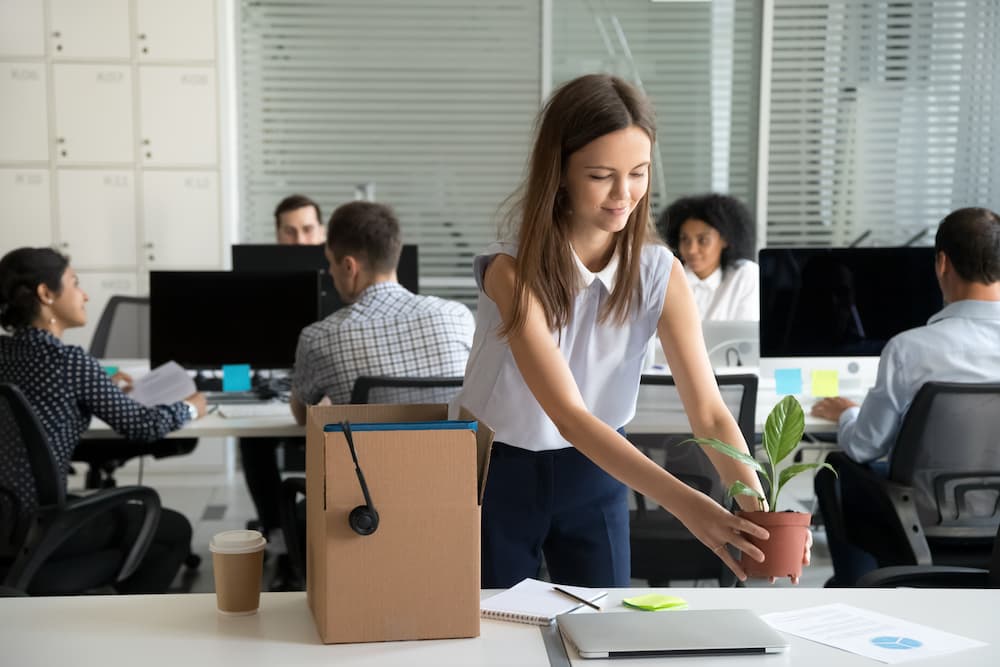 How to find a job in Barcelona for expat ?
With sunshine all year round and a vibrant lifestyle, Barcelona is an extremely attractive place to live in. Although it is one of Europe's most international cities, the impact of the economic crisis is still slightly present in Barcelona; thus finding jobs in Barcelona might require time and patience. Nonetheless, the good news is that the crisis has also brought job opportunities to an extent; especially so for high-skilled workers and English speakers such as American expats. At LOCA BARCELONA, we understand that finding good work when moving abroad is a stressful and important factor. Therefore, we have compiled below the best advice on how to swiftly find a job in Barcelona. 
Who can work in Barcelona? 
Before starting to search for a job, we first advise you to check your eligibility to work in Spain. You can find information regarding the requirements of your individual situation, on the government's website. 
If you are an EU/EEA or Swiss citizen, you can work in Spain without a work permit. However, if you are planning to stay for more than 3 months, you will have to :
register with local authorities
apply for a NIE.
Non-EU/EEA residents will however need to apply for a visa and work permit before coming to Spain. Also required : to register with the Spanish tax office. Thereafter, with your Spanish working visa and NIE in hand, you should be eligible to work in Barcelona.
In Spain, protective labour laws are very strict and usually protect well workers. For more details on labour regulations in Spain, we advise you to check the official government's website. 
How can you work in Barcelona?
Updating your CV is always a great place to start when you are thinking of finding a job in Barcelona. It might also be useful to create a template for motivational letters. That way, each time you apply for jobs, you will have a solid basis to suit each job requirements. Although, you should be mindful that certain elements of a Spanish CV may be different from your. Thoroughly, make sure you fill in the requirements!
On the other hand, in terms of sectors, Barcelona is mostly known for its chemicals, pharmaceuticals, car manufacturing and agri-food industries. Yet, work opportunities in sectors such as tourism, real estate, new technologies, telecommunications and logistics have also shown significant growth. Truthfully, Barcelona is attempting to be recognized as a global IT and technology hub. Barcelona is a place where many new start-ups and digital initiatives are settling.  
While salaries in Spain tend to be lower than the European average, Barcelona offers relatively high wages in comparison to other Spanish cities. Foreigners with expert knowledge or management skills in these sectors may find very interesting work opportunities with higher salaries options. 
If you are interested in the real estate sector, we recommend you to have a browse through our real estate news. We regularly post new content about the industry and its opportunities. Moreover, we invite you to check our current vacancies and internship opportunities on our website.
What type of job can you find in Barcelona? 
When you are looking to work in Barcelona, you should be considering what type of job you would like to find, as well as to take cultural habits into consideration. Indeed, work in Barcelona can be very different from in other cosmopolitan cities. For example, while American expats might be used to eating lunch at their desk. Lunch here is considered an important moment of exchange between employees. In fact, in multiple companies across the city, lunch breaks might last several hours, and employees use this time as an opportunity to shop or go to the gym, which is actually proven to help to uphold a balanced life. 
Equally, language is a very important factor when searching for a job. Indeed, Barcelona is in its core Catalan and thus, speaking Catalan might prove to be very useful to find a good job. Nonetheless, you may find great work opportunities and top-paying jobs in Barcelona if you speak Spanish and English as well!
If you don't speak Spanish and Catalan it might be a little bit more difficult to find a job. However, American expats in Barcelona among others, can find multiple English-speaking opportunities. If you are a qualified language teacher, you can search for jobs in Barcelona in universities, international schools and languages schools. There is always a demand for English teachers and thus your native fluency in English can prove itself to be extremely useful! Au pair jobs and jobs in the entertainment or hospitality industries are also very popular options, thanks to the need for multilingual staff who can communicate with guests. 
Where to find jobs in Barcelona? 
Now that you know what to expect and know what you are looking for, all you need to do is find job offers in Barcelona. While there are plenty of platforms such as Glass Door where you can search for jobs, social media such as LinkedIn might also be a great place to search. Networking events and recruitment agencies might also be great places to look for work in Barcelona. The Spanish government also provides a range of tips for job hunting as well as a national job searching tool. 
Moreover, companies often explain their values and objectives on their website. If you like the sector and these resonate with you, we definitely advise you to research them a little. If you get to the interview stage, this may be extremely handy and will allow you to find your perfect fit. Always remember that good presentation, politeness and punctuality are appreciated!
If you are interested in the real estate market or to become one of our collaborators, you can send your CV along with a motivational letter today. 
Did you find a job in Barcelona and are expected to move shortly? Have a browse through our rental options!