Night life
Friday night and still no idea of release. Have a drink in a bar, dance until the end of the night … and why not both? The nightlife in Barcelona is very developed and you will surely find a place to have fun. But before you start your evening, you must eat! If you want some restaurant ideas on Barcelona, check our "Gastronomy" page on our blog.
Now that you have a full belly, you must choose a destination. Generally, evenings in Barcelona start around a few drinks in bars and then end in a nightclub. But if you are not a fan of this kind of place, you can very well stay until the closing of the bars around 2 am. There are also bars that offer evening concerts or karaoke or even shows if you prefer.
Locabarcelona offers a guide to places or goes out according to your desires!
Bars & Pubs to start the evening (or finish it)
Xampañería
 Carrer of the Reina Christina 7 | Metro Barceloneta, 08003 Barcelona, Spain
If you are looking for a typical Spanish bar where locals meet, go here! This bar is very popular and often crowded but the atmosphere is friendly and warm. You can taste tapas or try their famous Cava.
This is the ideal bar to start the evening with friends or family. This bar is a real institution in Barcelona and worth seeing.
Monroe
  Placa Salvador Segui 1-9, 08001 Barcelona, Spain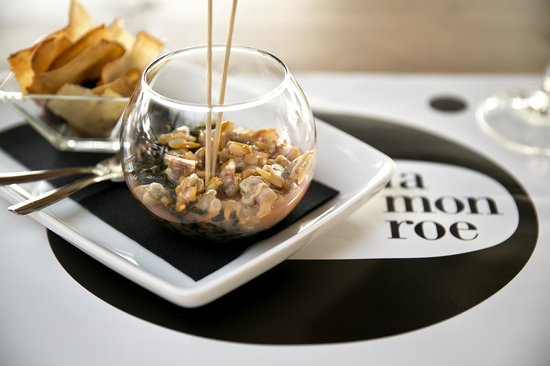 Located a stone's throw from the Rambla del Raval, the Monroe is a tapas bar that offers a variety of cocktails and other beverages. We recommend their nachos if you are hungry (the plate is very hearty). The style of this bar is trendy, the waiters are very friendly and even offer plaids at night if you are on the outdoor terrace.
The atmosphere is always lively and it may be that you wait a long time before having a table but it is worth it.
Ice Bar
  Passeig Maritim of Barceloneta 38 A, 08005 Barcelona, Spain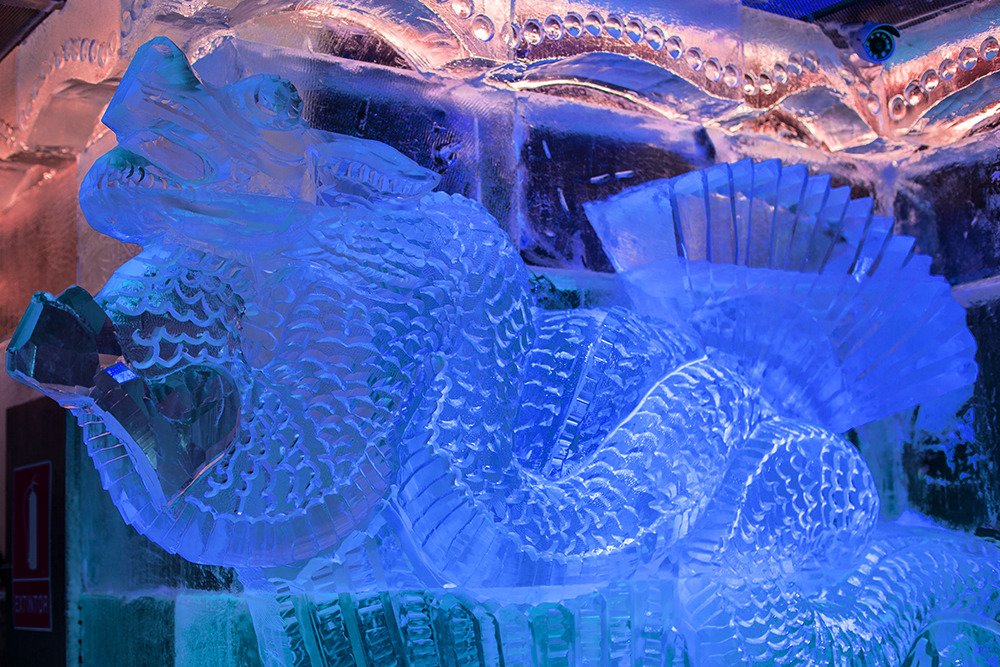 If you want to try an unusual experience, The Ice Bar Barcelona is the place for you. Dive into a room at -13 ° degrees and drink a surprising cocktail.
For 17 €, the bar provides you with a jacket and a pair of gloves, you also have a drink. You can watch the ice sculptures in the bar and if the cold bugs you too much, you can finish your drink outside the bar, facing the sea.
George Payne
 Plaza Urquinaona, 5, 08010 Barcelona, Spain
Soak up Irish culture at George Payne! Real Irish pub, the atmosphere is always very festive and the clientele is young (usually students, Erasmus …). The bar offers special packages, including their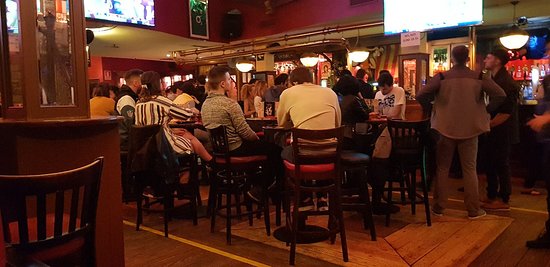 "Barcelona Blackout" which is aptly named. You will be able to drink different drinks and cocktails (in moderation).
The bar offers events for football games (the bar has a flat screen for broadcasts), karaoke nights, concerts and even a special evening for St. Patrick's Day!
If you want to spend a good evening meeting people from different countries, you have to go to George Payne!
El Bosc of the Fades
  Passatge Banca 5, 08002 Barcelona, Spain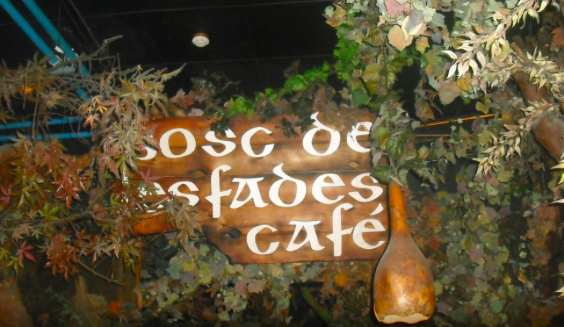 Live a magical experience in this bar, very original! A true fairy tale, this bar with a decoration straight out of your childhood stories will amaze you. It's an experience to do if you are a big kid or want to fall back into childhood for an evening. The bar is however very busy so try to come early to get a place.
Chupitera
  Placa Salvador Segui 1-9, 08001 Barcelona, Spain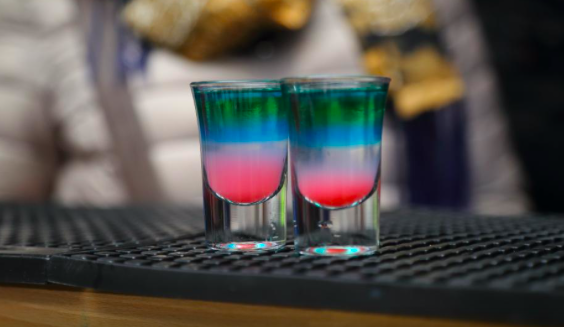 Ideal to start the evening, this bar offers more than 400 different "chupitos" (shooters) with rather special names. You can ask the bartender to choose for you if you cannot decide among all. The atmosphere is festive and you will have fun testing the original flavors of chupitos.
The Nightclubs of the Beach
Opium
Passeig Maritim de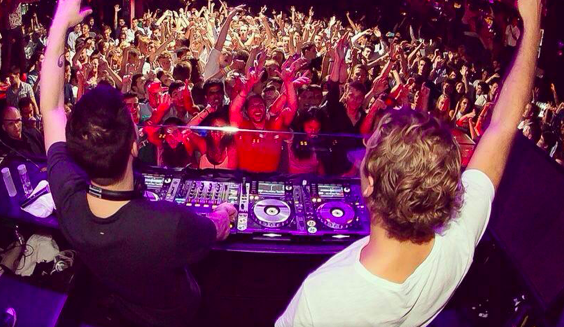 la Barceloneta, 34, 08003 Barcelona, Spain
Opium is one of the most famous boxes in Barcelona. With its huge terrace facing the beach, the many international DJs who have performed and its electric atmosphere, Opium is THE nightclub for those who want to dance until the end of the night.
You can return for free by registering on the guest list before 2:00 am. Gentlemen, plan long pants and closed shoes otherwise you will not return. The dress code is "class" but inside the atmosphere is without a headache.
Pacha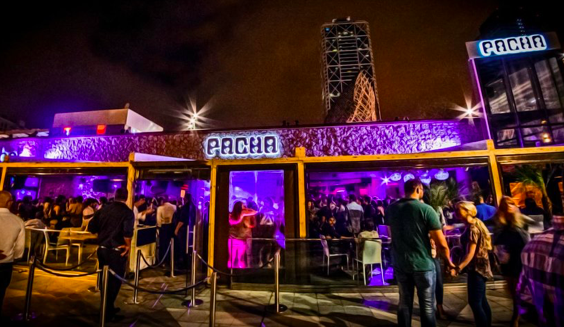 Passeig Maritim of Barceloneta 38, 08003 Barcelona, Spain
One of the most famous boxes in the world, the Pacha is like a mini Ibiza. Stunning views of the beach, white interior, clean and classy, the Pacha is ideal for party-goers looking for a high-end place for entertainment. Many international DJs have performed there, the atmosphere is at the party and the clientele is quite young (20-30 years on average). You have to dress well or you will be refused entry.
Shoko
  Placa Salvador Segui 1-9, 08001 Barcelona, Spain
The Shoko is located next to the other boxes on the beach. He attracts a lot of fashion with his glamorous style. The Shoko is also a restaurant that offers Asian fusion but past midnight, the place is transformed to accommodate the p
arty-goers of Barcelona.
The Shoko has a large terrace facing the beach and if you wish, you can even go out to breathe see you swim for the more reckless and then return to the box. Indeed, taking out a bouncer will dab your hand so that you can come back inside when you want.
However, there are often a lot of people and therefore little space to dance.
Catwalk
  Ramon Trias Fargas, 2, Barcelona, Spain
The Catwalk is a bi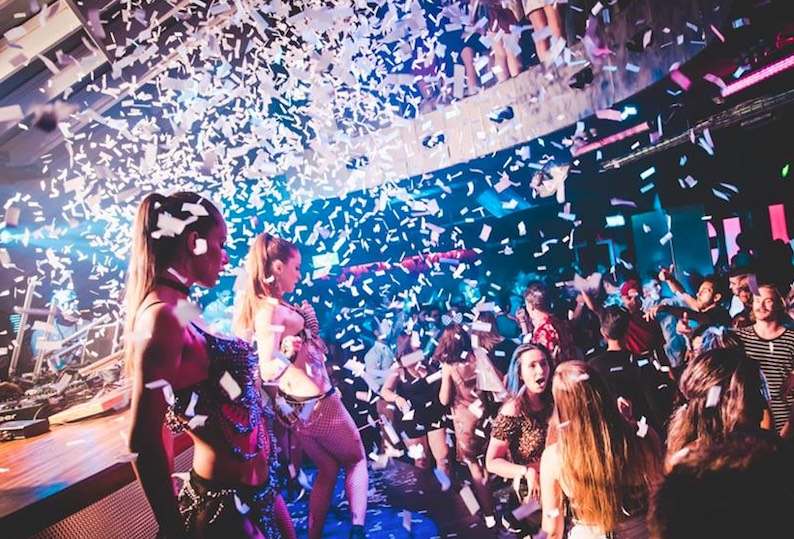 g nightclub on three floors! The varied music according to the evenings, reggaeton, hip-hop, R & B or commercial, there is something for all tastes. On the first floor, you can go wild on the dance floor and even climb on small podiums to demonstrate your best dance steps! The second floor is a bit more intimate and is ideal if you want to chat over a drink.
Finally, there is a huge roof-top where you can come to breathe, have a drink … The view is quite impressive!
The nightclubs of the city
Jamboree
  Placa Reial 17, 08002 Barcelona, Spain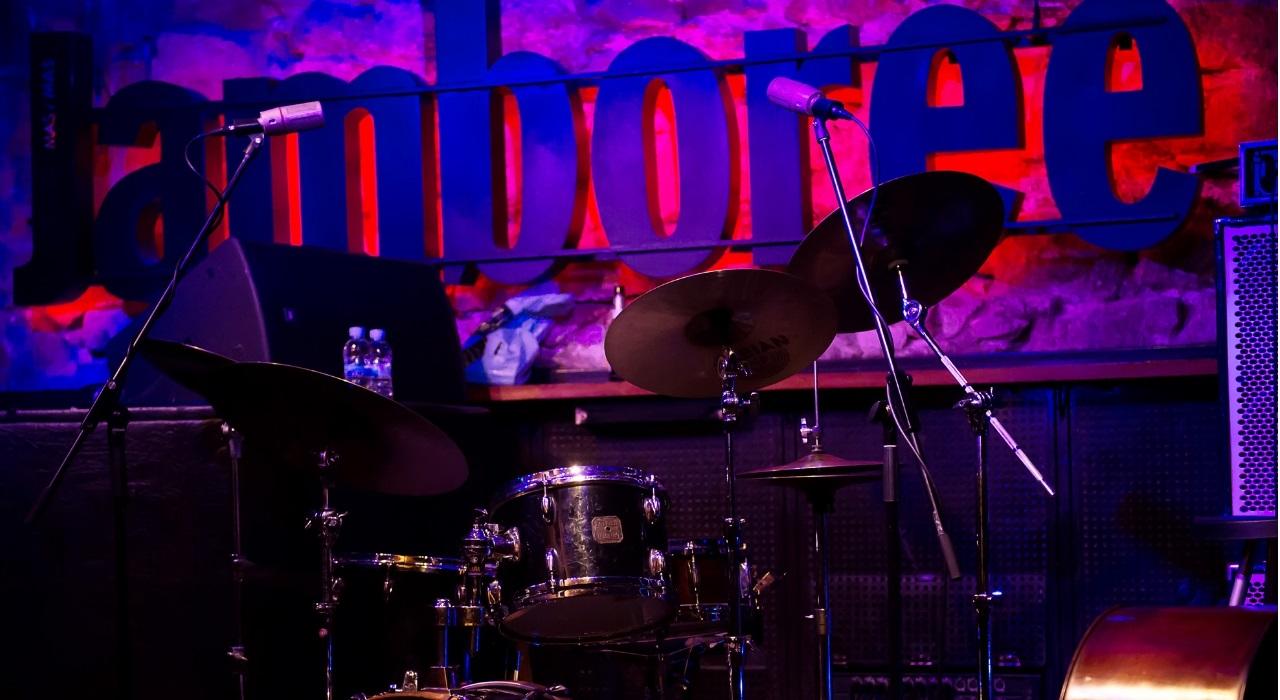 If you are looking for a party in a trendy and casual style, go to the Jamboree! Drinks at very affordable prices, incredible atmosphere, you can attend many concert and jazz, flamenco performance … This is a very popular bar in Barcelona and you can chat with customers as friendly as the bar.
Sala Razzmatazz
  C / Alm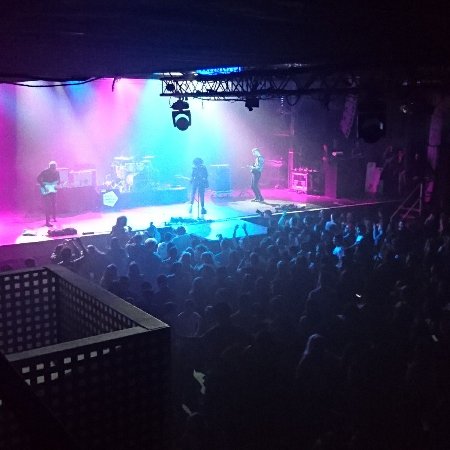 ogavers 122-C / Pamplona 88 | Poble Nou, 08018 Barcelona, Spain
A huge complex composed of 5 rooms offering different musical styles! The place is so big that you will lose yourself and lose your friends at the same time. Many internationally acclaimed artists came to perform their hits. It is an institution in Barcelona that is definitely worth visiting if you want to go out of the more touristy boxes of the beach. Before turning into a nightclub, you can come in the early evening to attend concerts, the atmosphere is electric!
Terrazza
  Avenida Marques de Comillas s / n | Poble Español, 08001 Barcelona, Spain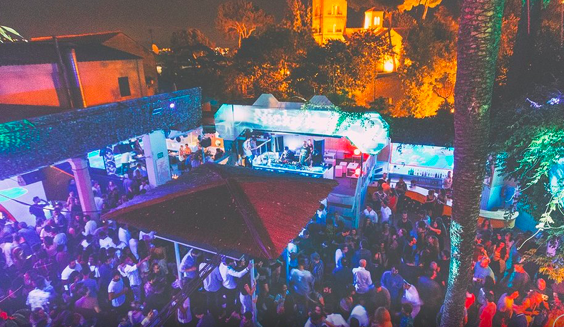 Box outside (the name is fairly equivocal), the Terrazza is a trendy box in Barcelona, very lively when sunny days come. They are playing modern music and the clientele is quite young. For 15 € you can return and have a drink.
During the summer, you can participate in the "Solar" (a week dedicated to the party), which takes place in this box! Spend the evening under the stars and enjoy the sunrise for the bravest who will stay until closing.
Sala Apolo
  C / Nou Rambla 113, 08004 Barcelona, España
If you want to unwind without a fuss, La Sala Apolo is the place for you! Rock and Roll atmosphere on Mondays and Tuesdays, DJs the rest of the week.
The place guarantees you an incredible night. This is where the "Nasty Monday", very popular parties in Barcelona, was born, attracting a lot of people ready to ignite the dancefloor.
For an evening where you will sweat and explode, the Sala Apolo is ideal!
After your crazy night, you have to go home to finally sleep. Problem, how? You can consult our article on the various public transport of Barcelona to find the most adapted way to your needs!