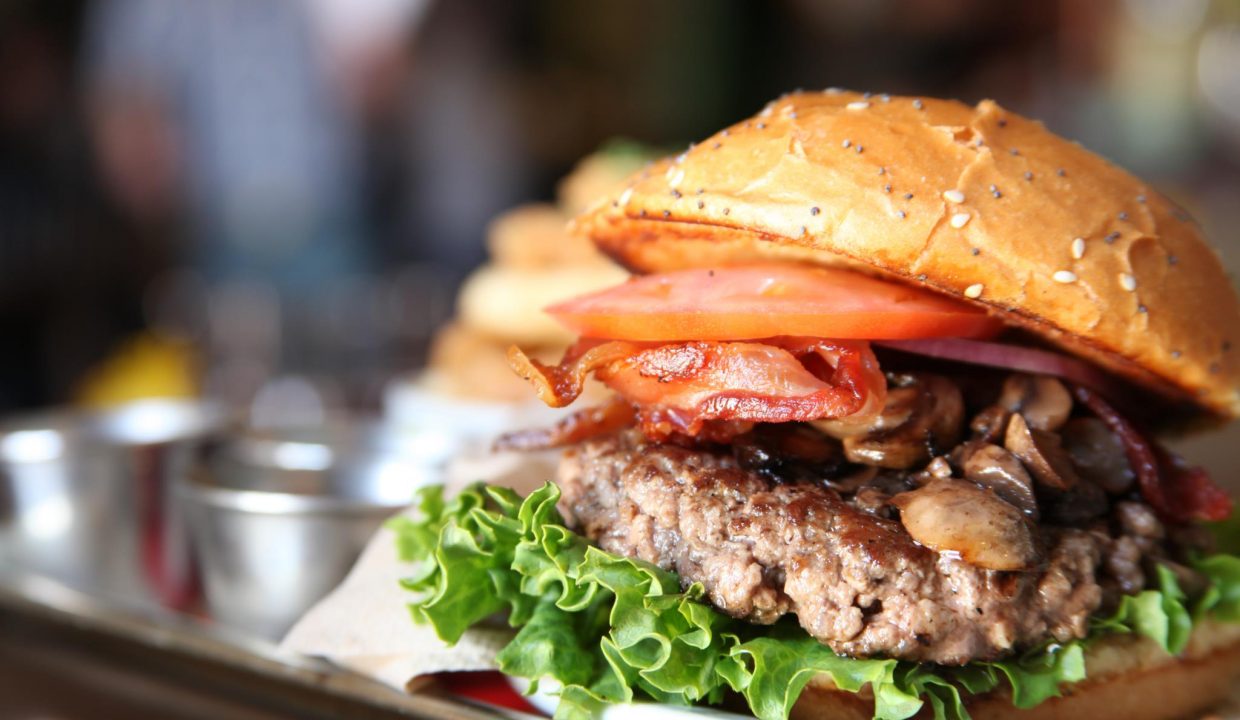 Top 5 best burgers in Barcelona
Burger lovers, you are looking for good addresses to be able to sustain your desires of delicacies, this article is made for you.
With a nice piece of meat, melted cheese, and crunchy vegetables, the burger is still a classic of gastronomy and many people appreciate it. Vegetarian and vegan friends do not fear, we will offer addresses or you too, you can enjoy.
If you are tired of all these Burger King present everywhere in town and you want to change your address, Locabarcelona offers you today, a Top 5 of the best burgers of Barcelona!
Foc i Oli
Carrer Aribau, 91, 08036 Barcelona, Spain
+34 933 23 20 92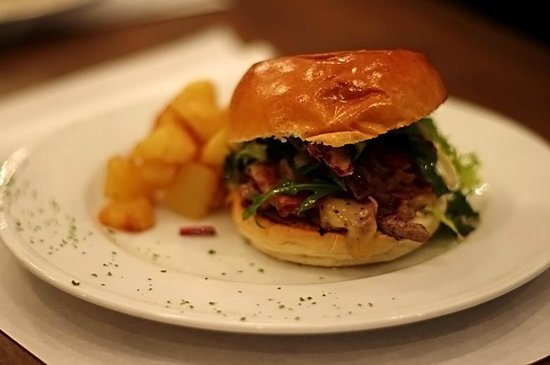 Website
Do not trust the front of the restaurant! The restaurant is quite small but the food is well worth it. Homemade burger, varied and gourmet choices, you will find your account here. Indeed, the restaurant has very few seats to eat inside so we advise you to come relatively early or book to ensure a seat.
In the kitchen, you will find classic recipes, others more original and some very gourmet. The burgers are accompanied by tasty little potatoes.
A good place for you to enjoy without making ahead. If there are too many people, you can always take your burgers to go and devour them at home!
Bro
Baluard 34, 08003 Barcelona, Spain
+34 932 21 00 70
Website
If you have a very big hun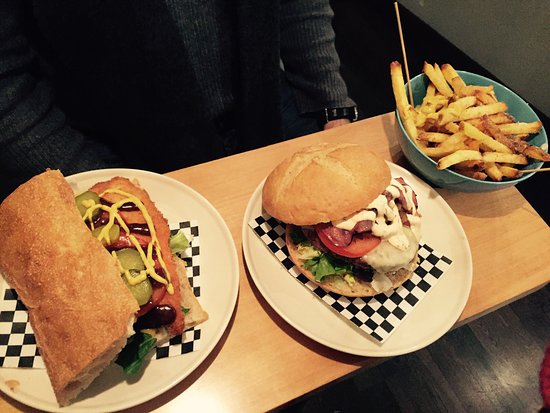 ger, go to Bro! They offer XXL burgers, homemade and delicious. The fries are also homemade and tasty. The restaurant is located near the beach and is in a trendy style. For about 10 €, you can leave fu.
Be aware that you can also take your burgers to take away, the restaurant is relatively small and it is therefore difficult to find a place especially in rush hour. However, the opportunity to take his take-out burger and enjoy it on the beach facing the sea remains a very tempting option! For vegetarians and vegans, you will find burgers adapted to your diets.
Bacoa
Calle Ferran, 10, 08002 Barcelona, Spain
34 934 61 30 78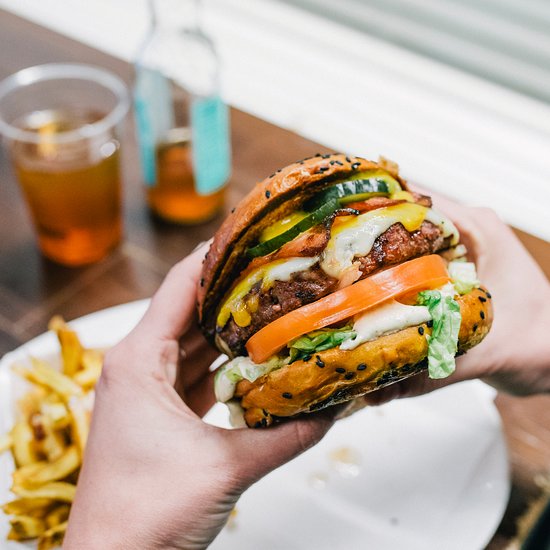 Website

Bacoa is a chain restaurant but don't worry, you can still delight your taste buds. Generous burger and greedy, with a diverse choice, and the ability to customize his burger. The staff is friendly and friendly and the maps are in several languages so you will understand what you will have on your plate.
There are vegetarian and vegan choices.
You will find many other addresses to eat their burgers. There are several restaurants in town.
Count between € 5 and € 12 for a menu (burgers and accompaniment).
Cat Bar Vegan
c / Boria 17 CatBar | Metro Jaume 1, 08003 Barcelona, Spain
+34 693 58 47 00
Vegetarian and vegan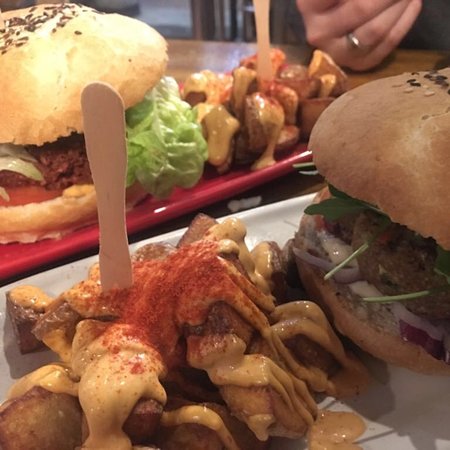 cuisine, Cat Bar Vegan offers tasty burgers that will convince meat lovers. You can accompany your burgers with homemade patatas bravas, as well as an original beer. Indeed, the restaurant offers many beers to decorate your burgers. There are also gluten-free recipes for the intolerant.
Count about 10 € for a burger / patatas bravas. If you are not vegetarian or vegan, try the experience anyway, you will certainly not be disappointed!
The Good Burger
Ronda Universitat, 15, 08007 Barcelona, Spain
+34 936 67 05 06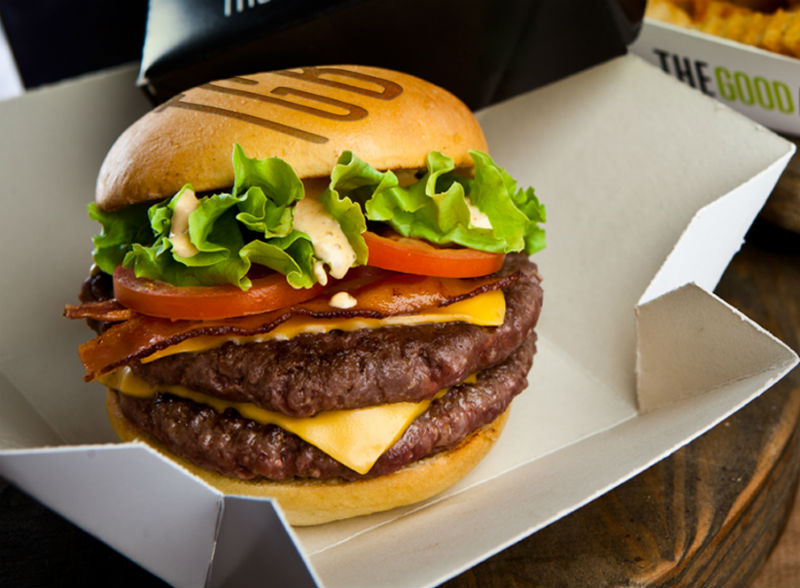 The Good Burger or TGB for connoisseurs is a restaurant chain in Barcelona. You will find a few restaurants in town at different corners of Barcelona.
TGB offers simple burgers but also very greedy as the 50 shades, a special recipe, and signature of the restaurant. A wide choice of fried side dishes, onion rings, chicken wings, nuggets … there is something for everyone. You can have it delivered to your home thanks to delivery platforms. You can add many supplements to make your burger even more greedy.
There is a vegetarian burger for people following this diet.
Count between € 5 and € 10 for a burger and accompaniment.