The markets of Barcelona
If you prefer to buy fresh produce, talk with traders and stroll along the stalls, you will be delighted by a large number of markets in Barcelona. There is indeed a multitude of different and varied markets to do your food shopping, buy flowers or glean some antiques. Locabarcelona offers a selection of the best markets in Barcelona.
La Boqueria
The Boqueria is without a doubt the most famous market in Barcelona. You will find many stalls offering fresh products such as vegetables and fruits, fish or meat but also full of candy and other guilty pleasures.
Sant Antoni Market
The market of Sant Antoni is a food market which is similar to the market o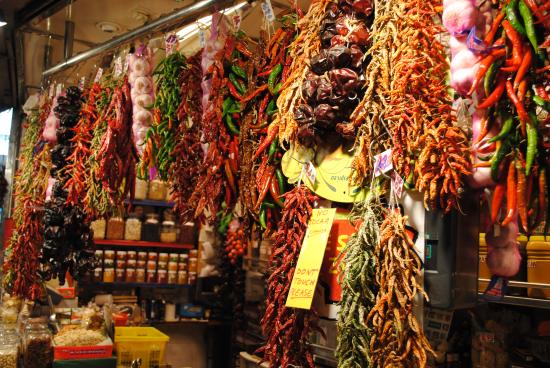 f the Boqueria, in bigger. It is a little less crowded (there is no horde of tourists on the Rambla) but offers interesting stalls. Be careful however if you come in August, most stalls will be closed.
There is a small tapas bar in the center of the market, it is often filled at lunchtime but it is very nice to eat there among all the stalls.
To get there, you have to take the linen L2 of the metro (purple) and get off at Sant Antoni. The market is open all year (disruption in August) from Monday to Saturday, from 8:00 to 20:00.
The Art Market
Located in Plaça de Sant Josep, this small art market is held on Saturdays from 11:00 to 20:00, and on Sundays from 11:00 to 14:00. You will find Catalan artists who settled at the church level. They are not very numerous but you will find all the styles and all the inspirations. You can even get the portrait (caricature version or not), at the bottom of the Ramblas.
This is a small market for art lovers who want to leave with an original work or simply contemplated for a morning.
To get there, you have to take the metro line L3 (green) and get off at the Liceu stop.
The Encants Market Barcelona
The Encants Barcelona market is a gigantic flea market, the largest in Barcelona, bu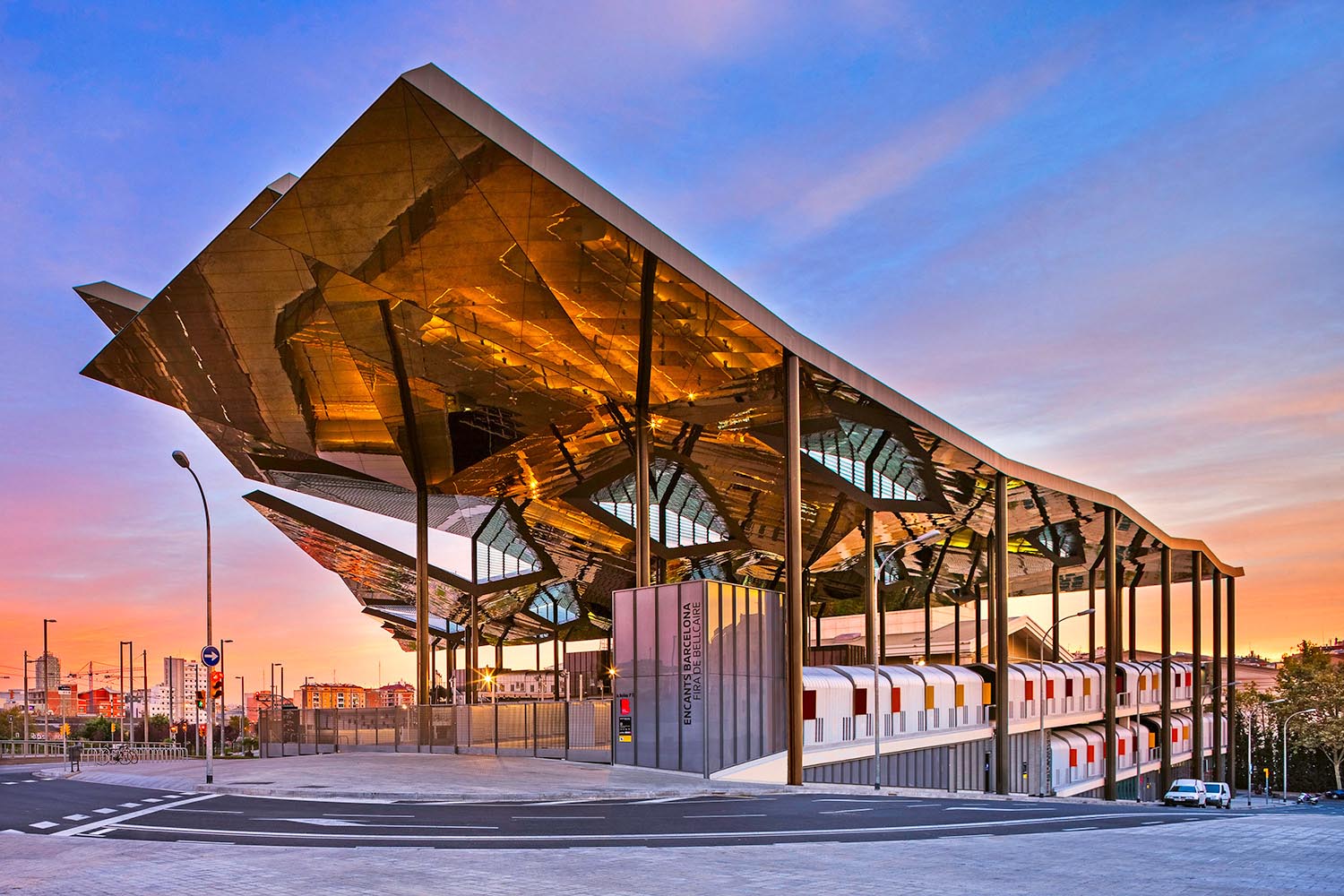 t certainly the most special. It attracts all kinds of sellers who offer more wacky items than others. You will find old, new, antiques, cosmetics and all on the same stall! It's like looking for a needle in a hay box to find something interesting but looking good, you can leave with a nice article.
You can bargain if you wish, the sellers are inclined but it will be necessary to prepare its argumentation and to come early. Saturday is the day that attracts the most people, so try to come another day to avoid the lookout for anyone.
To get there you have to take the metro line L1 (red) and get off at Glories. The market is open on Mondays, Wednesdays, Fridays, and Saturdays from 9 am.

The Santa Caterina market
The Santa Caterina market is Barcelona's newest market. It was built according to the architecture of Barcelona, its roof, the shaped wave is very original. You will find regional products, vegetables and fruits, fish and meat and even spices that perfume the market.
You can have lunch in front of the market, a very popular restaurant is there. It is very popular because the products that make up the dishes, come directly from the market.
The market even offers an online ordering service for those who do not want to waste time.
To get there, you will need to take the L4 metro line (yellow) and get off at
Jaume I. Then you will have to walk 5min to get there. The market is open on Mondays, Wednesdays, and Saturdays from 7:30 to 15:30, and Tuesdays, Thursdays and Fridays from 7:30 to 20:30. The market is closed on Sunday.
The flower market of Concepcio
For nature lovers, this market will amaze you. You will find in this market,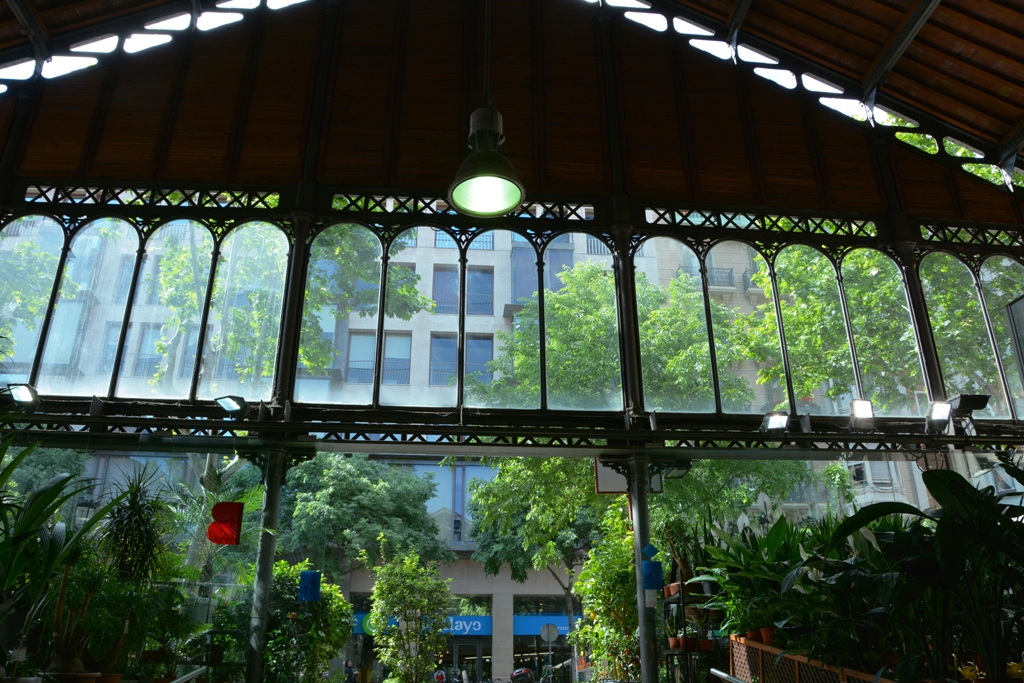 with impressive architecture, many varieties of flowers and seeds. You can even buy fresh products such as meat, typical Catalan products, bread … The market is very well organized and everything is neatly tidy. It is a market that deserves to be visited if you are in Barcelona or if you live there.
To get there, take metro line L4 (orange) and get off at Girona stop. You only have to walk about 5min to be there. The market is open Mondays and Saturdays from 8h to 15h and the rest of the week from 8h to 20h. It is closed on Sundays, however.
As you can see, there are many markets to visit in Barcelona. You will surely find all that you can desire to fill your refrigerator or directly your belly if you can not wait! If you want to live in Barcelona and have not found your home yet, you can visit our site which offers many apartments for rent.
If you also want to know more about the different neighborhoods of Barcelona, you can look at this article:  Come live in Barcelona!