Top 5 Best Pizzas & Italians in Barcelona
Five good places to eat pizzas and Italian in Barcelona:
Admittedly, it will not be like you're eating a good pizza in Rome or a fresh pasta dish in Venice. But Barcelona still has good places that will seduce you. We now offer you a Top 5 of the best Italian restaurants in Barcelona!
Pizzeria Da Nanni Barcelona
Calle Llibreteria 10, 08002 Barcelona, Spain

 +34 936 63 85 60

 Website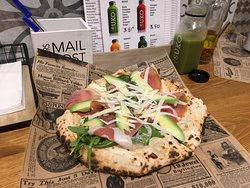 Sweet pasta, fresh and quality ingredients, guaranteed Italian flavors, if that's how you like to enjoy your pizza, pizzeria Da Nanni Barcelona will fulfill your desires.
You will be able to make your own pizza by choosing your ingredients or be seduced by the chef's advice. Excellent value for money, an average price range between € 3 and € 8. This is a very good place for lovers of good pizza and connoisseurs.
Com to Itàlia
Calle Sant Quinti, 39, 08026 Barcelona, Spain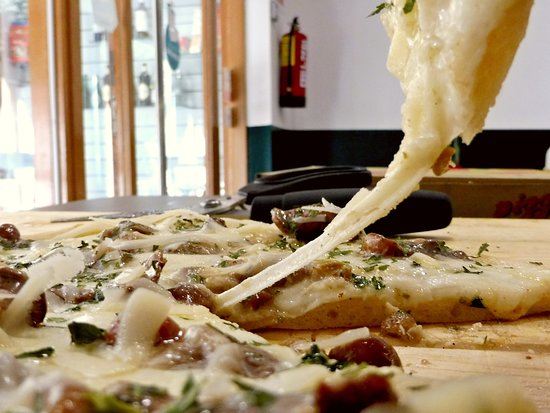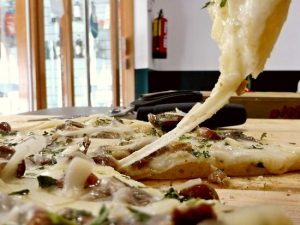 +34 938 32 48 43

  Website
Lovers of Italian cuisine, as its name, suggests you will feel like in Italy with this restaurant.
Warm and family welcome, a wide choice of pizzas and 5 minutes from the Sagrada Familia, everything is together to have a good time. If you like very thin pizzas filled with fresh ingredients, this is the place for you. Vegetarians and vegans are welcome, the restaurant offers pizzas adapted to your diets. For about 2 € – 9 €, come enjoy with good pizzas!
Pizza Pazza
 Carrer Ample 44, 08002 Barcelona, Spain

 +34 931 79 44 37

 Website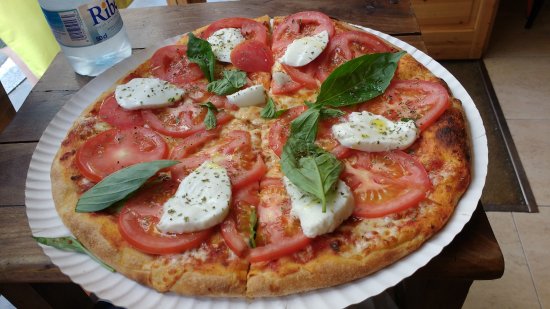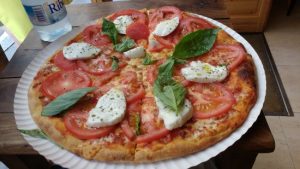 Want to eat a good pizza but a lack of time? The Pizza Pazza restaurant offers pizza shares by the unit! But think again if you think you're still hungry afterward.
The shares are generous and the pizzas copious! Perfect for eating on the go, with quality at the rendezvous. Typical atmosphere and pleasant welcome, you will spend a good time in this restaurant. For a maximum price of € 10 per pizza (€ 2.90 for a large portion of pizza), you can fill your stomach with Italian flavors.
Pizza Circus
Carrer Nou de la Rambla 40, 08001 Barcelona, Spain

 +34 934 12 38 10

 Website
Take away or on site, come and enjoy the giant pizzas of this restaurant. The opportunity to take only one part (copious and generous in ingredients) makes the wait less long. If you want to take a whole pizza count a little bit of waiting. The restaurant is quite small but the staff is smiling and the price/quality ratio is very attractive! A vegetarian and vegan choice is available. A good place to eat on the go but correctly.
Tomasso – New York Pizza
Carrer de Londres 93, 08036 Barcelona, Spain

 +34 933 28 42 14

 Website
Want pizza but can not decide on two fillings? At Tomasso, you can create a half and half pizza by choosing two toppings!
Pizzas are available in a giant size for the biggest eaters, the ingredients are fresh and the dough is excellent.
Real New York pizza in Barcelona, come and enjoy it without moderation. However, the pizzeria does not offer table service so plan a nice place for you to enjoy with your pizzas.
Gusto
Carrer Rosello, 108, 08036 Barcelone, Espagne

 +34 933 23 65 75

      Website
If you want to eat in a real Italian restaurant, which offers pizzas and original dishes with all the flavors of Italy, Gusto is for you! Hearty plates, fresh garnishes, and gourmet desserts characterize the restaurant. For about 14 € -31 €, come enjoy this restaurant with a warm atmosphere and a smiling staff. We highly recommend this address and we suggest you book it so you do not wait!
Come and discover the best Italian addresses in Barcelona! If you are looking for an apartment in Barcelona, visit our website: LocaBarcelona