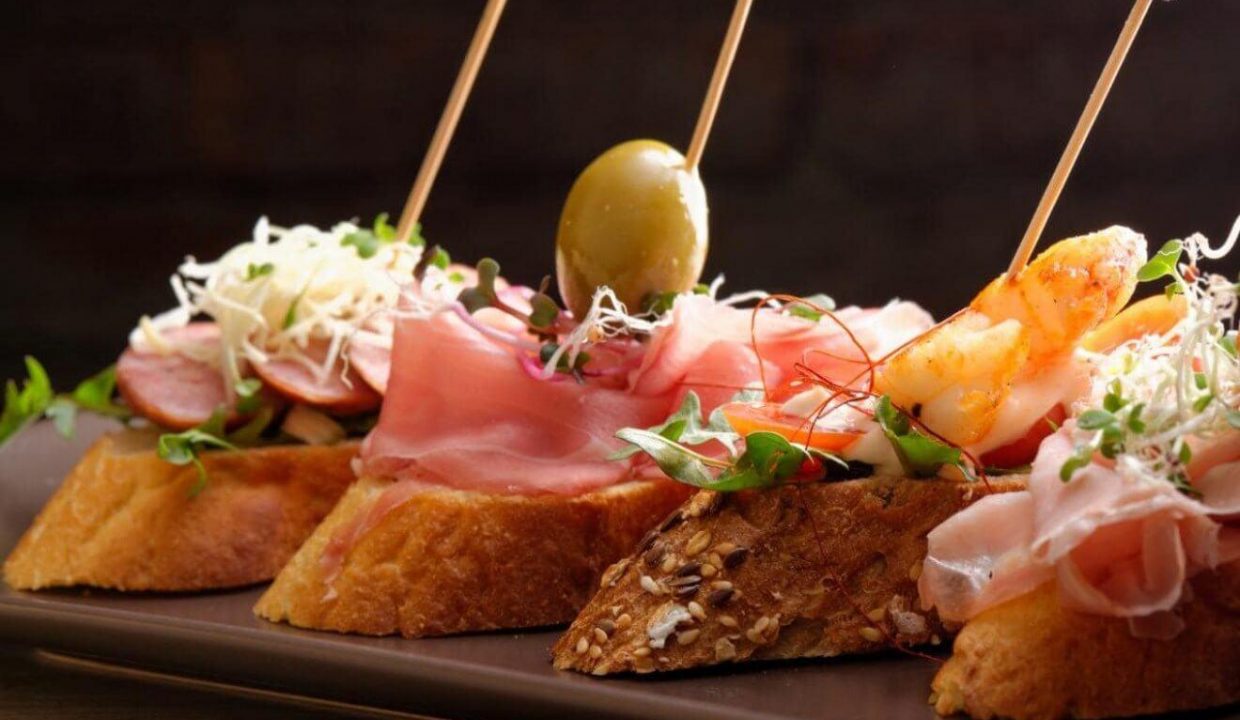 Top 5 of the best Tapas Bars & Traditional Restaurants
Five good places to eat tapas and traditional in Barcelona:
If you are fond of good food, do not worry! In Spain and more particularly in Barcelona, gastronomy is in order. We offer five restaurants tapas and typical of Spain for you to enjoy.
Viana
Carrer del Vidre, 7, 08002 Barcelona, Spain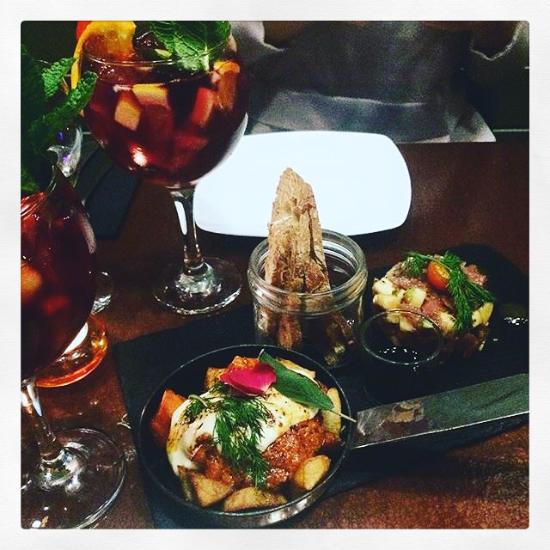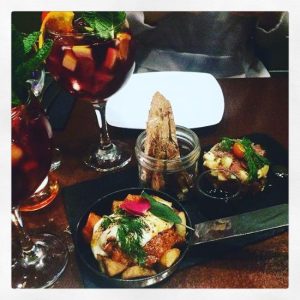 +34 934 63 82 95

 Web Site
The Viana restaurant offers many varied and traditional Spanish dishes. The two brothers Ruben and Miguel Bermudez are at the origin of this restaurant. They knew how to create a cozy and comfortable atmosphere in their little restaurant. You can also find cocktails of all kinds very original.
The restaurant offers vegetarian, vegan and gluten-free options. For an average price range of between €15 and €30, you can feast on two steps from the legendary Plaza Real in Barcelona.
Bodega Biarritz
From San Francesc 7, 08002 Barcelona, Spain

 +34 618 67 79 27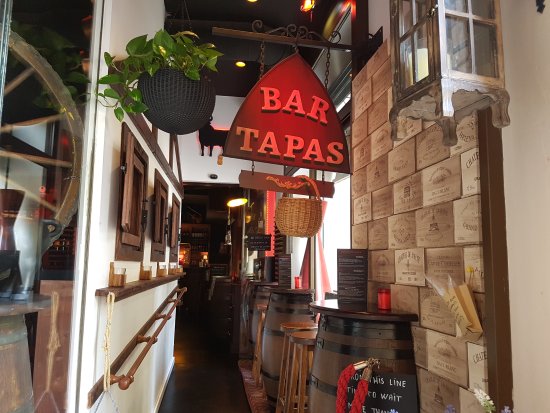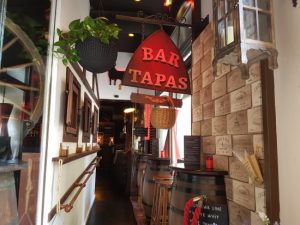 Web Site
Pinchos, vegetarian tapas and wines are the charm of this restaurant. Both tapas bar and wine bar, you can enjoy the gastronomic and oenological culture of Spain. The atmosphere is family and warm, however, the restaurant is quite small so remember to book if you are many. For people following a vegetarian, vegan or gluten-free diet, do not panic, the restaurant offers adapted dishes.
For 15 € -30 €, you can go out satiate and in a good mood thanks to the welcome and friendly service. A reference!
Ginette
Carrer del Rec Comtal 12, 08003 Barcelona, Spain

 +34 932 80 95 03

 Web Site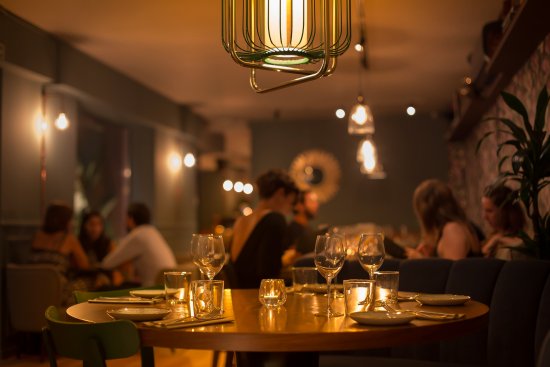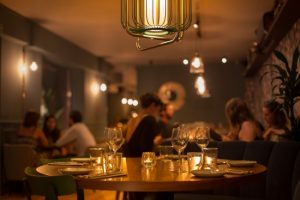 The concept of the restaurant is to make you discover the French gastronomy, revisited with the Spanish and Catalan sauce. The restaurant is the image of its cuisine, chic and neat, perfect for intimate dinners. You can accompany your dishes and desserts with many Spanish and French wines. If you prefer cocktails, you can also delight your taste buds with complex and original recipes. The price range is around 20 € -40 €. Vegetarians, vegans, and gluten intolerants are welcome.
Gourmet Tapas by Sensi
Calle de Milans 4, 08002 Barcelona, Spain

 +34 932 95 57 52

 Web Site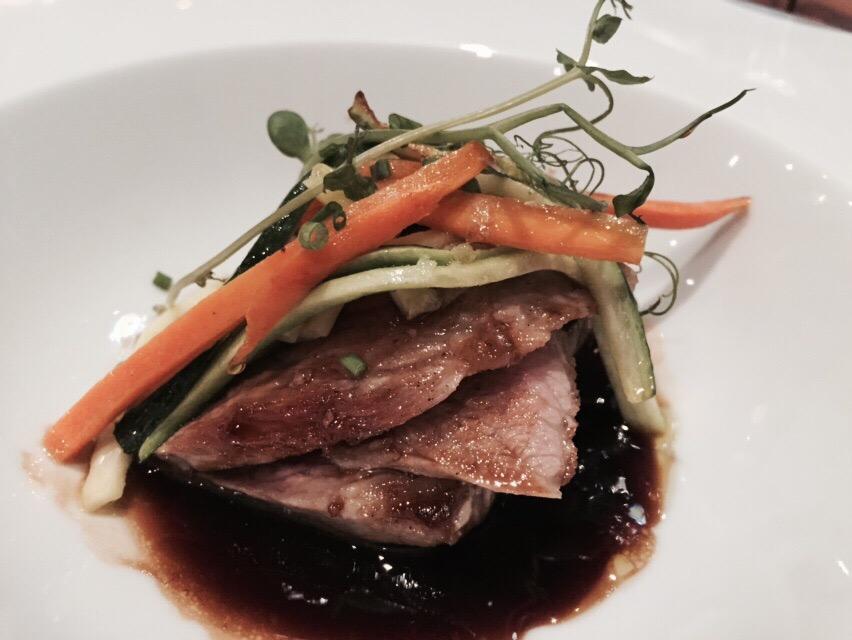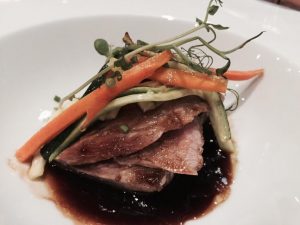 The restaurant offers four different services, Sensi Tapas, Sensi Bistro, Gourmet Tapas Sensi and Sensi Mezzanine Tapas.
At Sensi Tapas, find classic tapas but also oriental, "Paella tapas" or if the desire takes you, let yourself be seduced by the suggestions of the chef.
At Sensi Bistro, you can enjoy all kinds of tapas, including meat, seafood or vegetarian.
At Gourmet Tapas Sensi, while remaining in the warm and friendly atmosphere of other restaurants, you can eat more hearty dishes such as meats, fish or fresh pasta.
Finally, at Sensi Mezzanine Tapas, find varied tapas and fresh pasta.
The spirit of Sensi is respected in the four restaurants, a mix of classic and culinary innovation. The atmosphere, the music, and the decoration remain similar in all the restaurants.
A true culinary adventure awaits you in the different restaurants Sensi.
Palosanto
 Rambla Del Raval, 26 | In frente del Gato de Botero, 08001 Barcelona, Spain

+34 931 66 23 47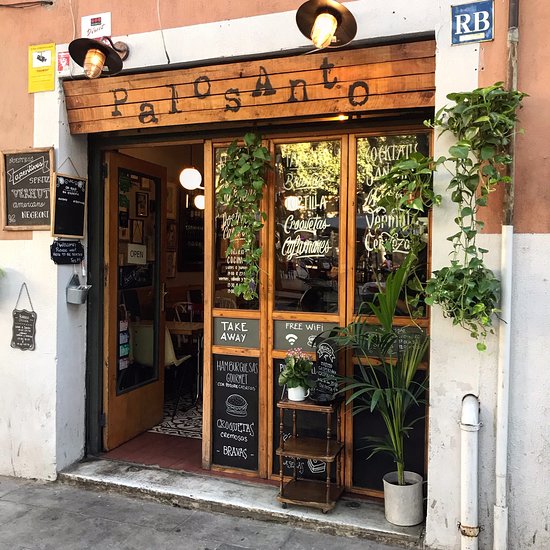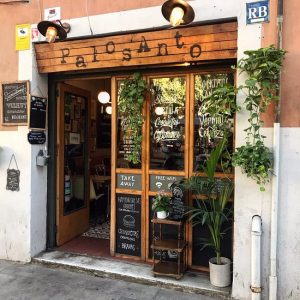 Web Site
Real tapas bar in the heart of the authentic Raval district of Barcelona. Here you will find typical dishes of Catalan and Spanish cuisine. Croquetas, patatas bravas, pulpo a la llama, or their famous nachos, you will be able to enjoy and have a great time. The welcome and service are very pleasant and if you eat indoors, you will watch the bartender prepare your cocktails in front of your eyes. The wait is quite long due to the many guests, so remember to book if you do not want to wait in front of the restaurant. A terrace is available to enjoy the sweet evenings of Barcelona.
Excellent address if you want to discover real tapas for a very good quality/price ratio
As you have seen, Spanish cuisine is far from disappointing! Why not come and live in Barcelona to discover it? If you are looking for apartments in Barcelona, come visit our website: LocaBarcelona