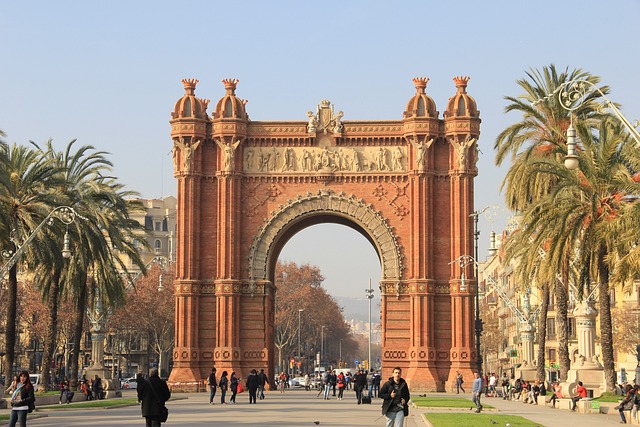 How to Work Remotely in Spain for a UK Company?
Digital Nomad Visa Spain is a new visa for those who want to live and travel with their digital devices. If you're travelling to Spain with a digital device, you'll be able to stay up to 90 days (rather than 30) on this visa, which is more than 60% more time than the regular Schengen Visa allows per person. With this new visa, there will be no need for a traditional work permit or tax number if your purpose for staying in Spain is working remotely.
1. How to become a digital nomad?
I. An online income of at least 1,000 euros per month.
You must have an online business or a passive income of at least 1,000 euros on a monthly basis to be eligible. Work permits are not needed, but you will still need to register your business with the Agencia Tributaria, Spain's tax agency.
II. Proof of accommodation in Spain.
Proof of accommodation is one of the digital nomads' most common problems. In some countries, such as Spain, France, and Italy, you can establish this proof in a number of different ways: you can have an apartment or flat with local residency (which are cheaper than renting) or even by spending at least 30 nights in the country within a 12 month period. You can check if you need to register your residence for tax purposes here.
III. Proof of travel insurance
This is a must in case of an emergency. A good coverage plan that can be adapted to your needs will cost around 35 euros per month. One of the most popular and trusted plans is World Nomads – they offer a 25,000 euro coverage at a price of 39 euros per year. If you do not have such travel insurance, you can still register on the Spanish emergency hotline (112) for free.
IV. A bankaccount statement.
Some countries, such as Spain, France, Italy, and others, require a bank statement. If you're not sure of how to send this to Spain, contact your regular bank and ask them how you can prove your income to the Spanish authorities.
V. A health certificate.
Before your departure, make sure to get a health certificate from your doctor if you're at risk of any contagious diseases. A medical certificate is a requirement of all Schengen Visa applications. The certificate must include your name, date of birth, the purpose of your trip, the period of validity, and any medical conditions with which you might have been diagnosed.
2. How to get your digital nomad visa in Spain?
I. Book an appointment with your nearest Spanish consulate.
Gather all the necessary documents and fill in the application for a Schengen visa as explained on the website of your Spanish consulate. You must upload a passport photo, money transfer receipts, proof of accommodation, and travel insurance. Once you have booked an appointment with your nearest Spanish consulate, you can print out this application form.
II. Send your documents by post to Madrid.
The Spanish post is not online, and you will need to send your documents by post to get them by the deadline. Each consulate has different deadlines. Some of them are up to as high as 40 days, so be sure to check it from the website of your consulate before making your appointment.
III. Wait for a reply from your consulate and translate the visa application answers into Spanish.
Once you have sent your documents by post to your nearest Spanish consulate, you will have to wait for a reply and pay the visa fee. This application form from the Spanish consulate asks if you have any tattoos and if it has been done in Spain. If so, you will most likely be rejected. Make sure that before going to Spain with your new visa, you translate all of the answers from French or English into Spanish by yourself with the help of a translator or by using Google Translate and send them back to your Spanish consulate.
IV. Wait for your visa!
Once you have sent your passport and documents by post to the Spanish consulate, you will have to wait for an answer until the deadline expires. Discovering new places and meeting new people not part of your community within the digital nomad hub is a great opportunity to expand your network. Depending on the Spanish Consulate, this time can go up to 40 days until you get a reply stating that you have been granted a visa.
V. Travel to Spain with your new visa.
When you receive a reply from the Spanish consulate stating that you have been granted the visa, be sure to check into your passport that this visa is in it. When visiting a new country for the first time, booking an online hotel or Airbnb in advance is always best to be safe. You will also need to register with Spanish tax and social security while in Spain by going to your nearest local police station within two weeks after arrival.
VI. Register your business online in Spain
Registering your business online in Spain, register it with the Agencia Tributaria. This is the government agency that deals with taxation and social security matters. You will also receive an NIE number at the end of this process, which is your tax number. You must provide it every time you pay a bill or make a financial transaction in Spain related to your newly established business.
VII. Use your Schengen visa and work remotely in Spain
When using your new visa and working remotely in Spain, you cannot use it to receive payment from Spain or to do paid work in Spain. You can still travel freely, and you will be allowed to access the services offered by the different Spanish cultural centers, universities, etc.
Conclusion
Spain is a great country for digital nomads who want to work from Spain remotely and travel the world. If you are an English speaker and have been working remotely for at least two years, it will be easy for you to register your business online in Spain. The process of getting a Spanish digital nomad visa is straightforward. However, it would be best to consider some things before going to Spain with a Spanish digital nomad visa.