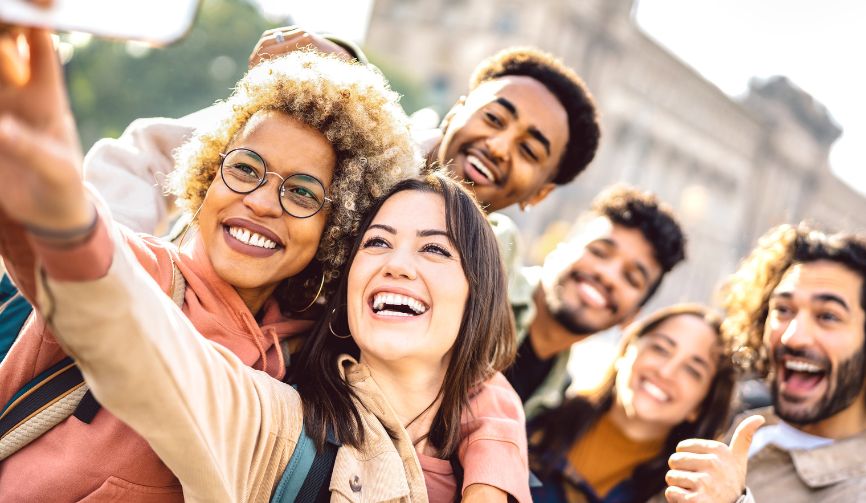 Live Your Erasmus Experience In Barcelona – Loca Barcelona
Are you a university student looking for an enriching experience during your Erasmus exchange period? At Loca Barcelona we tell you the reasons why you should choose to do an Erasmus in Barcelona, as well as the advantages of choosing a rental over a residence when looking for your best experience.
Why go to Barcelona for Erasmus?
Answering this question is not very difficult. Barcelona stands as an unrivaled destination for students looking for a unique experience during their Erasmus exchange period as it is considered a vibrant and multicultural city on the Mediterranean coast of Spain.
With its unique combination of fascinating history, impressive architecture, vibrant cultural scene and lively nightlife, Barcelona offers an ideal environment for your academic and personal growth.
One of Barcelona's strengths compared to other destinations is its good connections both internally (train and metro) and externally (airport). In addition, you can visit its iconic architecture, such as the Sagrada Familia and Parc Güell designed by Gaudí, to its golden beaches and bustling markets.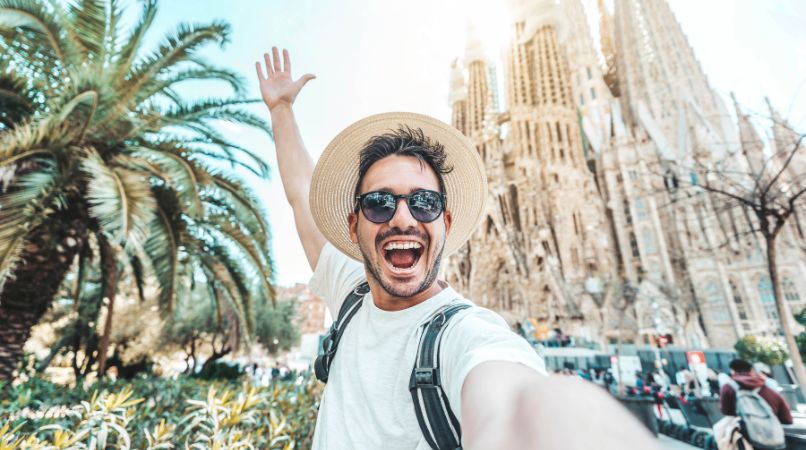 Renting an apartment or living in an Erasmus residence in Barcelona?
This is a question that you are going to ask yourself at some point if you are looking for an Erasmus in Barcelona. At Loca Barcelona we believe that choosing the option of a short term rental will bring you benefits that a residence will not give you:
Autonomy and privacy: By renting an apartment, you enjoy a higher level of independence and privacy compared to a residence.
Flexibility of schedules: You have the freedom to establish your own schedules and routines without restrictions imposed by the rules of a residence.
Personalization of space: You can decorate and organize the apartment to your liking, creating an environment that suits your personal preferences.
Own kitchen: Having your own kitchen gives you the possibility to cook your meals according to your tastes and dietary needs. In addition, you will not have to wait for someone else to finish cooking.
Living with companions of your choice: You can handpick the people or friends you want to live with. So you don't have to worry about putting up a good face with roommates imposed by a residence.
Choose your favorite area: You can select the location of the apartment in different areas of Barcelona, allowing you to explore different aspects of the city.
Below we help you find your ideal area to live a unique experience during your stay in Barcelona.
Best neighborhoods to rent an Erasmus apartment in Barcelona
When renting an apartment during your Erasmus experience in Barcelona, the choice of location plays a key role in your comfort and how you make the most of your stay. Among the most attractive options for Erasmus students are several areas that offer both proximity to universities and access to more central areas:
Choose an Erasmus in Gracia
The bohemian and quaint charm of the Gracia neighborhood makes it a popular choice for renting an apartment in Barcelona. With its lively squares, cobblestone streets and plethora of cafes, restaurants and independent stores, Gracia offers a relaxed and welcoming atmosphere, perfect for students looking for an authentic and enriching experience.
Go for an Erasmus in Les Corts
On the other hand, Les Corts, with its more residential and quiet environment, provides an ideal atmosphere for study and concentration. This area is home to several universities and educational centers, making it a convenient choice for those who prefer proximity to their places of study and a more relaxed pace of life.
Live Erasmus in L'Eixample
If you're looking for a more central location with a cosmopolitan feel, consider renting an Erasmus apartment in l'Eixample. With its iconic layout of widened streets and modernist buildings, this area will put you close to the cultural and commercial area, giving you the opportunity to experience the city's lifestyle.
From Loca Barcelona we wish you a happy stay during your Erasmus in Barcelona and we invite you to check out all the short term rentals we offer on our website and let us know about your experience!