Neymar Isn't the only one that's moving…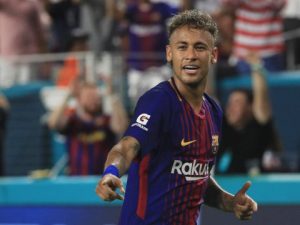 Neymar recently broke the football transfer record with his famous multi million pound move from Barcelona to Paris.
Figures out for the first two quarters of 2017 show that the Barcelona Property | Real Estate market appears to be breaking a few records of its own as growth continues unbowed. Neymar may have upped sticks to Paris but the smart money appears to still be on Barcelona for the long term investment!
Sales figures show that the volume of sales in Barcelona is apparently up over 43% on the previous year. What's interesting is that buyers from UK/Ireland and US/Canada (nations with English as a 1st language) account for 16% of the market for mid market (€450-900k) jumping to 31% for the prime market (over €900k)
Growth potential exists however at the lower levels too where demand is high for affordable city apartments  in good areas with excellent letting potential. Indeed the trends certainly seem to indicate that 'investment' ranks very high on the buying intentions of purchasers. I mention the English speaking market as we are also seeing an increase currently in Barcelona in the number of English speaking International Schools both opening and in some cases growing their capacity.
Turning to the mental front and it's a similar pattern where Lucas Fox have seen a massive 150% increase on rental volumes for the same period last year.
From our perspective here at Locabarcelona we have noticed a significant increase in niche interest from foreign owners and buyers who value our specialist multi lingual advice. The value is on a personal one to one assistance in finding the right investment property and in a valued trusted partner led relationship over the longer term. Investing abroad is a big step for any individual to take whatever their background. Receiving the correct and supportive advice and assistance across all aspects of the process is what we have placed our value added proposition on and so far, it's working.
Our most important statistics is the number and percentage of recommendations that we receive from existing or previous clients.
If you are thinking of investing or moving to Barcelona please do not hesitate to get in touch!